Minecraft launches for Nintendo Switch today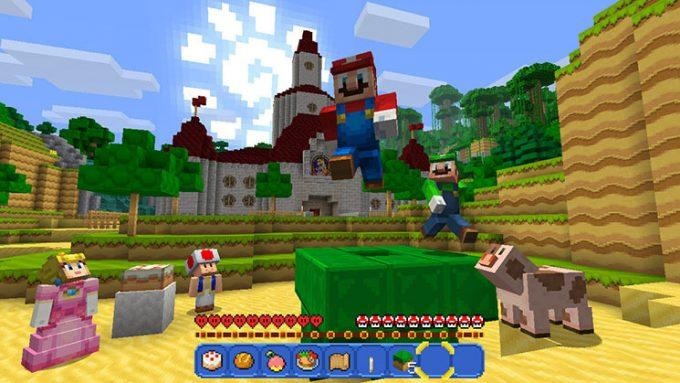 We've known that this day was coming since before the console's launch, but now it's finally here: Minecraft launches on the Nintendo Switch later today. Minecraft is perhaps the biggest indie release coming to the Switch this year, though it's joining other indie gems like Binding of Isaac, which is already available, and Stardew Valley, scheduled to arrive later this year.
Considering that Minecraft has been released on nearly every platform imaginable, it's hard to imagine that many people who want to play it don't already have it. The Switch version is, of course, portable, which is something that those other platforms can't really compete with. The fact that the Switch version of Minecraft is portable may draw in a lot of buyers all on its own.
It's true that there are smartphone and tablet versions of the game, but in the minds of gamers, the Switch may have those beat as well thanks to its physical controls. Unfortunately, the advantage of portability seems to come with a premium, as Minecraft: Nintendo Switch Edition will cost $30 when it arrives later today. That stands in somewhat stark comparison to the $20 price tag it has on other platforms like PS4 and Xbox One.
You do get some bonuses to go along with that mark up, though. Nintendo says that "several" fan-made add-on packs will be included with the game, including the Super Mario Smash-Up pack, which gives the game a Mario-themed coat of paint and a number of Mario skins for their characters.
Minecraft: Nintendo Switch Edition launches on the Nintendo eShop later today, at 9 PM Eastern/6 PM Pacific. A physical retail release is coming later on, but so far, there hasn't been any release date announced for it. Will you be picking up Minecraft: Nintendo Switch Edition when it launches later tonight? Head down to the comments section and let us know!