Minecraft 'Friendly Update' brings cross-platform play to Pocket and Win 10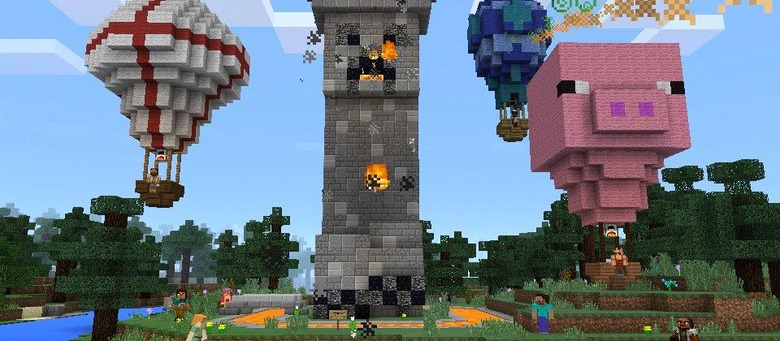 Mojang has just announced the release of Minecraft update 0.15 for the Windows 10 and Pocket editions. Also known as 'The Friendly Update,' the arrival marks the start of cross-platform multiplayer support for Pocket and Windows 10, as well as Realms. With the new cross-platform play, gamers using either edition can play with their friends even if they're not using the same version.
As far as cross-platform multiplayer goes, the update makes it possible for Pocket users on an Android, iOS, Fire, or Windows Phone device play with other gamers who are on Windows 10. Says Mojang, the support applies when playing in VR using a Gear VR, as well. This new feature is powered by Xbox Live, and is free for anyone to use.
In addition, The Friendly Update brings Realms, which are Mojang servers for gamers who want their worlds to be online and accessible at all times, even if the gamer happens to be offline at that time. Mojang describes it as being a "private world" for just the people gamers invite into their world. The new Realms website lists it as being available for both Pocket and Windows 10 edition, as well as PC and Mac editions.
Realms isn't free, but pretty cheap starting at $3.99/month with a two-friend limit. Those who want more people to play can subscribe to the $7.99/month option which supports up to ten friends. The PC and Mac versions start at $7.99/month, and include a one-time $9.99/month option for 30 days, a one-time $26.99 charge for 90 days, and one-time $47.99 charge for 180 days.