Minecraft for Windows 10 and Pocket will soon get 'The Ender Dragon'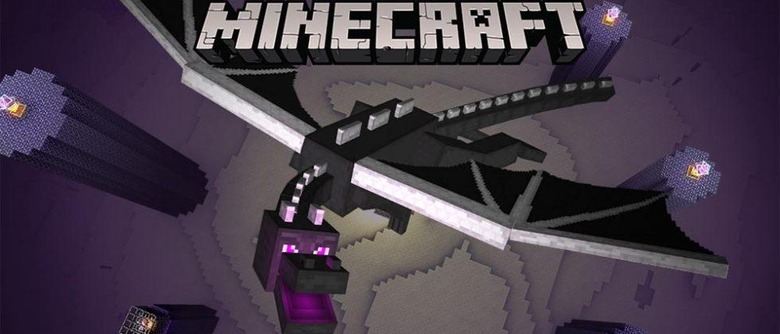 Minecraft Pocket Edition and Windows 10 edition will soon be updated to version 1.0, a big milestone for both versions and a notable update overall. Mojang says a bunch of features are coming to both versions of the game via this update — which it calls the "The Ender Update" — and the biggest one among them is "The Ender Dragon." The dragon, a "misunderstood beast," according to Mojang, is the "tangible end-game" for those who play Survival.
If you're an Android user, you can sign up for the beta and start playing now — though, of course, you may experience some bugs. For everyone else, you'll have to wait for the version 1.0 update, which Mojang says will be arriving soon. Once it does, you'll get the anticipated Ender Dragon, a fun final task to vanquish for Survival players, though of course you can keep playing after smiting the dragon.
The Ender Dragon aside, Mojang says the Ender Update is 'packed with features,' though it doesn't go into a bunch of details about this. The company does say update version 1.0 will increase the world block height limit to 256 blocks, and it'll also bring new Elytra — that is, a pair of wings for flying through and above your Minecraft world.
Mojang teasingly refers to the Elytra as making gamers 'a bird who can't fly upwards but is super good at gliding.' According to the company, this update is the same as the one that'll be available in the Apple TV Edition once that becomes available. Unfortunately, we don't know the exact date when this update will arrive.
SOURCE: Mojang