Minecraft for New Nintendo 3DS now available: get it in the eShop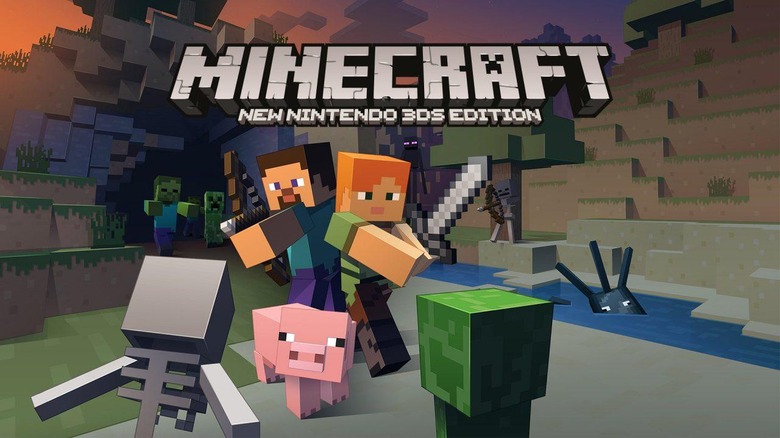 Nintendo has just announced the availability of Minecraft for its new 3DS systems, saying it is available for anyone to get via the company's eShop. The news came as a surprise to everyone, and was joined by a slew of other announcements, some more exciting than others. This marks the latest console upon which Mojang's wildly popular product has launched.
Nintendo kicked off its latest Nintendo Direct video broadcast about an hour ago, and it is just wrapping up. The company had a bunch of announcements to make, such as DOOM's upcoming arrival on the Nintendo Switch for the holidays and, of course, Minecraft's arrival on the newest 3DS family product line.
Minecraft: New Nintendo 3DS Edition will be available in Nintendo eShop for the New Nintendo 3DS family of systems today! #Minecraft3DS pic.twitter.com/7zoXiukRBN

— Nintendo of America (@NintendoAmerica) September 13, 2017
Minecraft has made its way onto just about every platform you can imagine — you can play it on your Android phone, your Apple laptop, your Windows desktop, Xbox, PlayStation, and other devices. It only made sense that it would eventually arrive for the 3DS, and launching it at the same time it was announced was icing on the cake.
You can get it at the conclusion of the Nintendo Direct broadcast, which means it is likely already available by the time you're reading this. Fire up the eShop and you'll find it through there. Missed the Nintendo Direct broadcast? Hit up our Nintendo tag portal for other news from the gaming company!