Minecraft Earth beta finally hits Android next week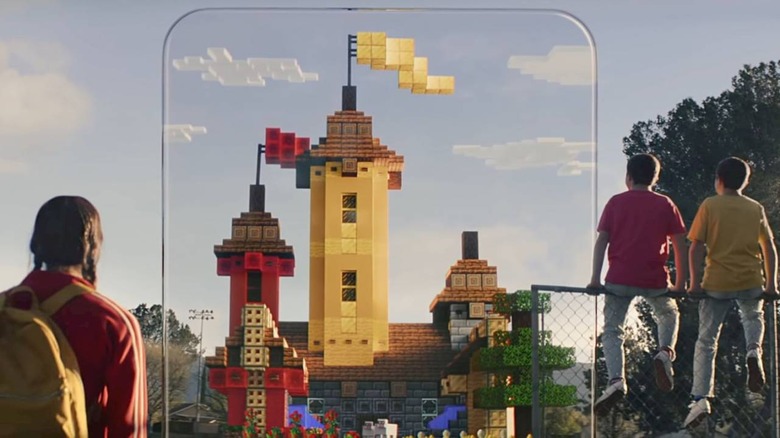 It probably should be much of a surprise that there's a lot of interest about Minecraft Earth. Not only did Pokemon GO prove that there's definitely a market for augmented reality games, but Minecraft Earth is able to leverage the best selling video game of all time. While the closed beta for Minecraft Earth launched a few weeks ago, it's only been available for iOS thus far, leaving Android players out in the cold.
That's all about to change. On Twitter today, Mojang revealed that the Minecraft Earth closed beta will soon be coming to Android. It'll be arriving sometime next week, though Mojang didn't say when, specifically, we can expect it to land.
Android players, we've heard your call. Next week, we'll be bringing the #MinecraftEarth beta to your devices! Make sure to sign up now for your chance to join the fun!

↣ https://t.co/qjeoN22EN5 ↢ pic.twitter.com/STfBP8cpsg

— Minecraft Earth (@minecraftearth) August 22, 2019
In the tweet, Mojang directs players to a sign up page on the Minecraft website. It's there that you'll sign up to be considered for the beta, and if you do, you'll receive a free skin for use in both the Bedrock Edition of Minecraft and Minecraft Earth. Participation is limited in these closed betas, so signing up isn't a guarantee that you'll get in.
Assuming you are selected to join the beta, you need to meet a few requirements before you can actually play. First and foremost, you need to be 18 or older. On Android, your device needs to be running Android 7 or newer, which probably won't be a barrier to entry for most people. Finally, you need either a Microsoft account or an Xbox Live account to participate, and you'll need to provide those along with your Google Play email address when you sign up to be considered for the beta.
More information on Minecraft Earth is available through Mojang's FAQ. We still don't know when the game will launch, but it is worth pointing out that it's up for pre-registration on the Google Play Store as of today. We'll let you know when the beta goes live on Android, so stay tuned for more.