Minecraft Dungeons takes a page out of Diablo's book next year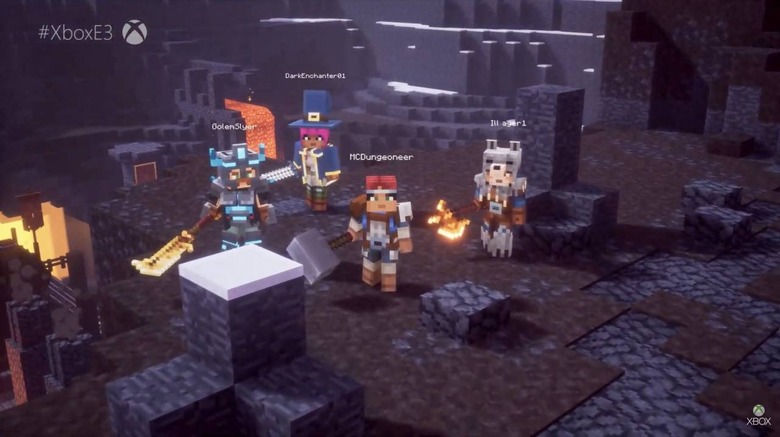 Action RPGs are one of the most enduring genres around, and now, one of the biggest game franchises in the world is going to take a crack at it. We expected Microsoft to make some kind of Minecraft announcement during its E3 2019 presentation, but few were probably expecting what was actually revealed: Minecraft Dungeons. Not much is known about Minecraft Dungeons at the moment, but the teaser Microsoft debuted today certainly tells us enough to pique our interest.
As with most action RPGs, Minecraft Dungeons sports that familiar isometric view, with the blocky environments we've come to expect from games carrying the Minecraft title. You'll be able to pick you class – warrior, cleric, and mage seem to be among the ones previewed in the trailer – and explore various maps in search of loot and weapon enchantments.
Officially, Mojang says that Minecraft Dungeons is an action-adventure game "inspired by classic dungeon crawlers," so perhaps that means that it won't be as in-depth as some of the action RPGs that came before it, like Diablo 2. Though details are still slim, we know that you'll be able to form parties of up to four players in local co-op and online, so fans of couch co-op definitely have reason to be excited for Minecraft Dungeons.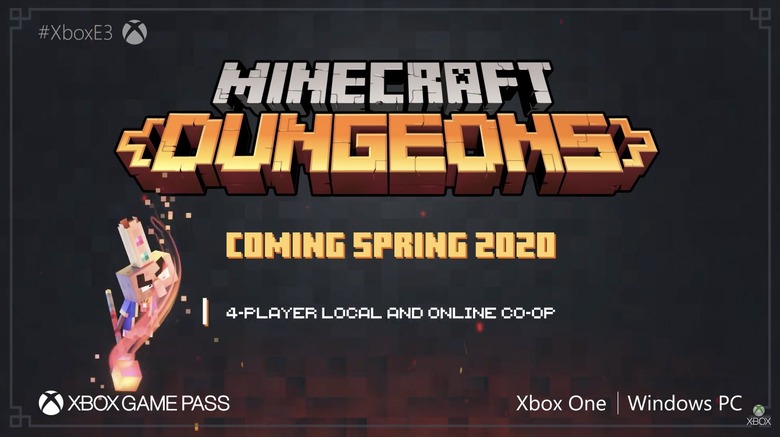 The announcement of Minecraft Dungeons is a pretty big deal for Mojang, as most of its focus over the past 10 years has gone into Minecraft proper. An official site for Minecraft Dungeons is live now, but at the moment it's fairly bare beyond a few blurbs about the game and prompts for interested players to sign up to receive more details in the future. We'll keep an eye out for that additional information, so stay tuned for more.