Minecraft cross-play finally lands on PS4 tomorrow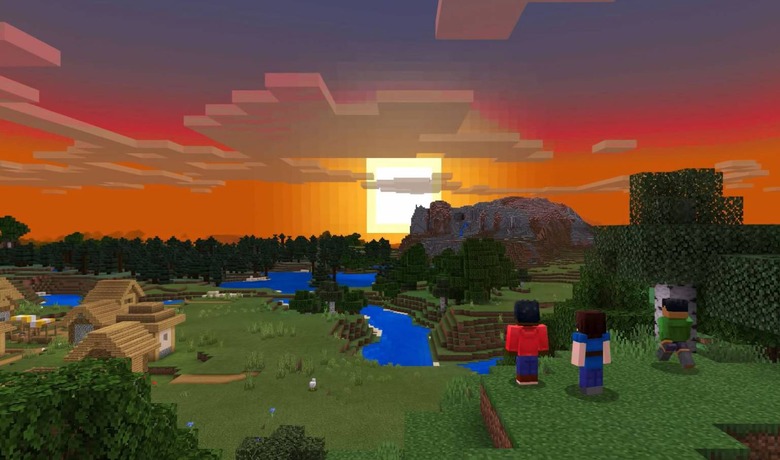 It's been a long wait, but cross-play is finally coming to the PlayStation 4 version of Minecraft. Microsoft says that tomorrow, the PlayStation 4 Edition of Minecraft will begin updating to the Bedrock Edition, and once that update is complete, those on PS4 will be able to play with friends on other platforms.
The list of platforms that support cross-play has grown to a fairly large one in recent years. Minecraft's Bedrock Edition now supports cross-play between Xbox One, Windows 10, Nintendo Switch, iOS, Android, Gear VR, and beginning tomorrow, PlayStation 4.
PS4 players will also get to enjoy other Bedrock Edition perks aside from cross-play. Microsoft points out that progress and purchases are cross-platform in the Bedrock Edition too, which is good news for those who play on more than one platform. The Bedrock Edition also brings access to the Minecraft Marketplace, which offers things like worlds and skin packs.
It's been a long road to get to this point. Microsoft and Mojang have been pushing for cross-platform functionality since the Bedrock Edition launched, and though many platform holders (particularly Nintendo) allowed for those features to be implemented, Sony has been a hold out. It wasn't until Fortnite took over the world that Sony began to reconsider its stance on cross-platform multiplayer.
In any case, Microsoft says that tomorrow's update will install automatically the next time PS4 players boot up Minecraft. You'll need a Microsoft account before you can play the Bedrock Edition, so be prepared to create one if you don't already have one. Exact release timing wasn't revealed, so keep an eye out for this update to land at some point tomorrow.