Milestone 3 XT883 from Motorola heads to China Telecom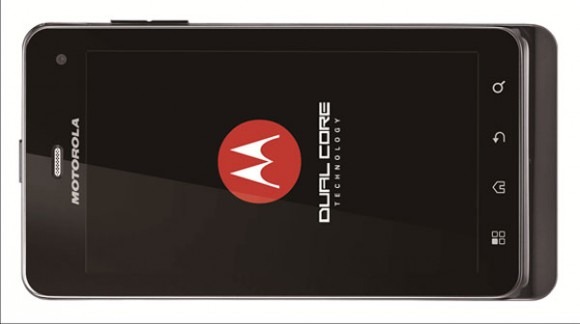 Motorola has announced that the Milestone 3 will be headed to China Telecom. The Milestone 3 is the latest version of the smartphone we know as the Droid 3 here in the states. That Droid 3 turned up a while back in a video tutorial and looked like an interesting device. We learned not long ago that the Milestone 3 (Droid 3 in other countries) will not be hitting the UK. The Milestone 3 is hitting China though with China Unicom.
The smartphone will operate on the China Telecom e-Surfing 3G network and promises to set a new milestone for speed and performance on the network. The price is unannounced at this point and the smartphone will not hit the network until Q3. Features include Android 2.3 operating system and a dual-core processor that claims to be twice as fast as the average single core part. The screen is a 4-inch qHD unit supporting 24-bit color.
The keyboard has a row of numbers on top that are permanently there so there is no need to hit the alt key when typing. The rear camera is an 8MP unit and the front camera is lower res for video chats. Internal storage is 16GB and that can be expanded with 16GB microSD card. The phone supports world calling and has access to a China exclusive Motorola SHOP4APPS.
[via Android Community]