Miilo oneBike transitions from balance to pedal bike with ease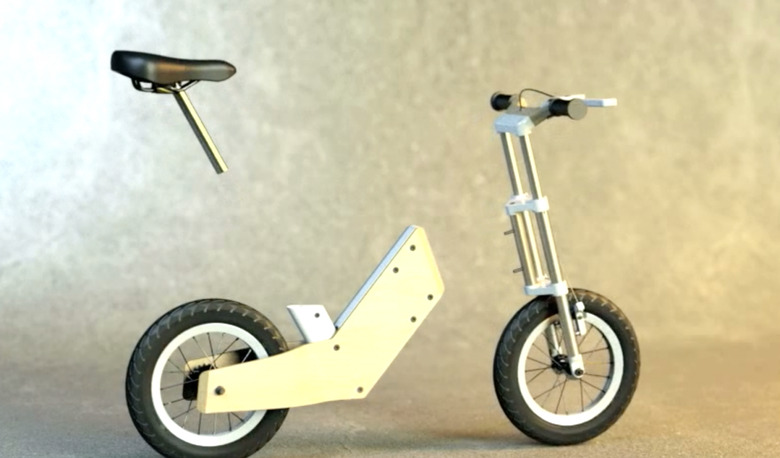 One of the best ways to teach kids how to ride a bike is with a balance bike. The pedal-less design lets them scoot along, tucking their legs when they feel comfortable enough. Kids grow quickly, though, and those balance bikes soon become obsolete — unless you have one of these!
The Miilo oneBike takes you from the "I want a real bike!" stage to — well, the real bike stage — in no time. The modular design lets you snap off the body and reposition it to give your child an actual pedal bike to learn on.
The Miilo, currently a prototype, is made for some off-the-shelf bike parts, but also a slew of custom components as well. The team behind Miilo also envision 3D printed components that can be made or purchased for the bike, rendering it nearly limitless. Anything from a basket to larger or more durable components can be printed, making the suggested age of 2.5-7 years old extendable.
Check out the video below, showing a render of the bike. It's not exactly clear if or when this might hit store shelves, but we hope it happens soon. Until your kids want a BMX bike so they can join the Rad Racing team, this might be the best option we've seen.
Via: CNET