Mighty No. 9 is mighty late but finally here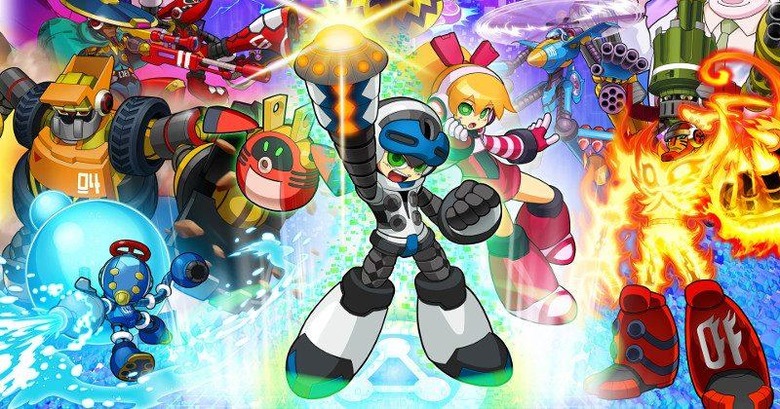 Mega Man/Rockman fans, time to warm up those fingers. Or cringe your teeth. After almost three years in development, after more than a year of delays, the spiritual successor of the iconic Blue Bomber is finally out of his box, so to speak. Mighty No. 9 has finally been released to its backers, initially via Humble Bundle, finally closing a chapter in the game's rather controversial development. Now a new chapters opens on how the game will fare in the hands of sometimes unforgiving reviewers.
Mighty No. 9 hit Kickstarter in September 2013 and quickly passed its funding goal, raising nearly $3.9 million when it was only looking for $900,000. Like other Kickstarted video games before it, it appealed to fans' nostalgia. After all, who can resist the lure of a Kickstarter headed by Mega Man creator Keiji Inafune?
But as quick as things built up, things quickly headed south. The game was scheduled to be released April last year, but was delayed again and again, from September 2015 to June 2016. Updates were inconsistent and somewhat sporadic, leading many fans to voice their exasperation in sometimes colorful ways.
Perhaps it was the culture of Kickstarter, which was probably quite alien to Japan back in 2013. Or perhaps it was the sheer magnitude of trying to live up to the expections of a worthy successor to the blue robot. Those will probably be a fitting topic for postmortems for months to come, but, at least for now, backers will be able to enjoy the game for real. Or at least some of them. The announcement does come with some bad news about the Xbox 360 version being delayed due to last minute technical difficulties. Mac and Linux backers will also have to wait a bit for their preferred versions.
Only time and reviews will tell if gaming history will look kindly on Mighty No. 9, perhaps the first major crowdfunded game to come out of Japan, from the very people involved in creating the first Mega Man titles. Those titles were well-loved but also notorious for their difficulty. And based on the documentary video shot last 2014, Mighty No. 9 might just get the same acclaim.
SOURCE: Mighty No. 9