Mid-Range OnePlus X With Snapdragon 801 Might Land In October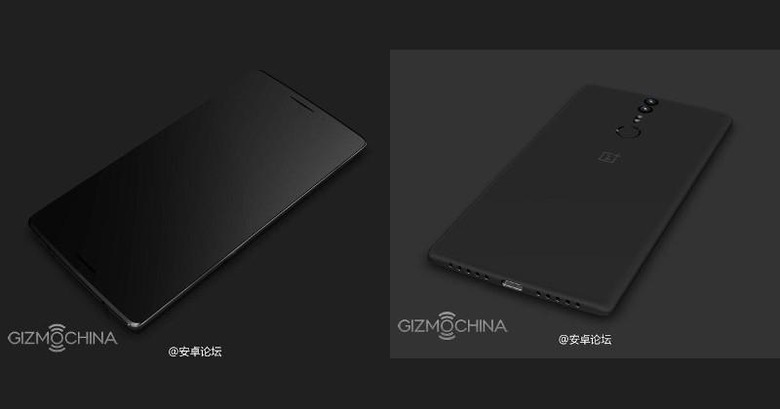 Say what you want about OnePlus but this Chinese startup definitely doesn't lack ambition. Perhaps it even has too much. The OnePlus 2 has barely started shipping, rather slowly at that, and here it is already dreaming up its next smartphone. That there will be a "half step" filler in its cadence isn't exactly a surprise, as founder and CEO Carl Pei already revealed. But the upcoming "OnePlus X", or whatever its name will be, might ruffle a few more feathers even among the company's fans.
That's not a typo in the title though some might hope it were. According to Gizmochina's sources, the OnePlus X, name still unconfirmed, is going to run on a Qualcomm Snapdragon 801. That's the same 32-bit quad-core CPU that the OnePlus had last year. Though not exactly outdated, compared to today's flagships, it nearly falls under the mid-tier range. Add to that word that the smartphone will have a 5-inch screen and you've got the makings of a mid-range smartphone. We could, perhaps, expect a 720p HD resolution, but given this is OnePlus we're talking about, there might be surprises in store.
There is also talk of a redo of the smartphone design and some, unofficial of course, renders to prove it. The OnePlus 2 redesign apparently didn't sit well with many fans, though this one might not win awards either. Of course, it will is unfair to judge by renders, but the back of the smartphone might not be too flattering if it is the real deal. There's a dual camera setup, a dual LED flash, and a fingerprint scanner, each enclosed in circles and all lined up vertically. Should we expect an NFC chip inside? Probably not, especially at the rumored $250 price tag.
It might be hard to envision this to be the smartphone that almost won Carl Pei's heart before he set eyes on the OnePlus 2, but that seems to be where the rumors are all headed. Whether or not the OnePlus X turns out to be so, the more important question is where the smartphone would stand in the grand scheme of things. OnePlus barely has the resources to orchestrate a smooth rollout of one smartphone. How does it expect to handle two? Especially when rumors say that the smartphone will be launching soon this October, probably too soon for comfort.
VIA: Gizmochina