Mid ANC noise canceling headphones are a game changer for Marshall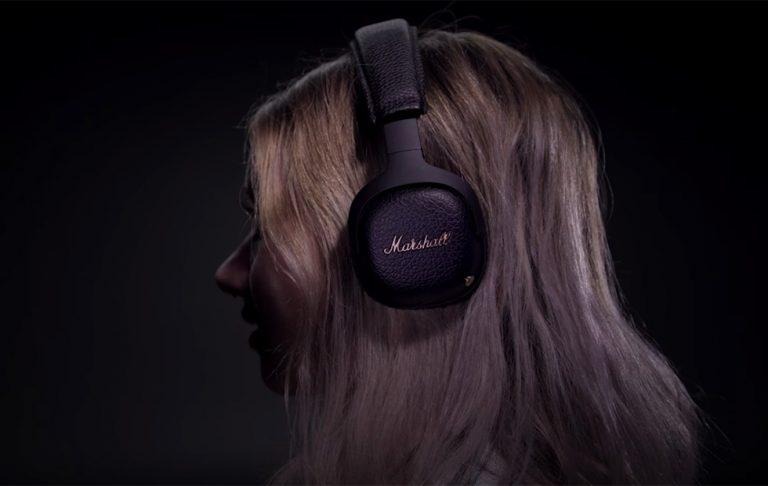 Marshall has launched a new pair of Bluetooth headphones, the Mid ANC. Unlike its previous models, the Mid ANC sports active noise cancelation, a first for the company. Despite that feature, the Mid ANC still manages to offer excellent battery life alongside the promise of "superior wireless audio." As with the company's other headphones and audio products, the Mid ANC sports the classic design Marshall is known for.
Marshall offers multiple headphone models at this point, some wireless, others wired. The price points tend to be a tad pricey, but the style helps make up for the cost. The company utilizes an aesthetic that builds upon its classic amps, making its products readily identifiable in the crowded market.
The Mid ANC offer 20 hours of playback on a charge when active noise cancellation is enabled, and more than 30 hours when the ANC is turned off. That's over Bluetooth, of course; if the battery dies while you're away from home, you can plug in a 3.5mm audio cable to pick up where you left off. The audio port can also be used to share music with someone else.
The Mid ANC features 3D hinges that enable the ear cups to collapse into the headband region. That portable design is paired with an included travel case featuring a red velvet lining and leather-like vinyl exterior. As with past Marshall headphone models, the Mid ANC also features a gold control knob on an ear cup.
That control knob enables the wearer to answer or reject phone calls, and to end calls once they're finished. When not on a call, the knob is used to control music. Other features include a microfiber headband, brass-plated logos, black anodized metal, and an integrated remote/microphone. The Mid ANC is available from Marshall now for $269 USD.