Microsoft's testing 'NewsCast' app that reads the news to you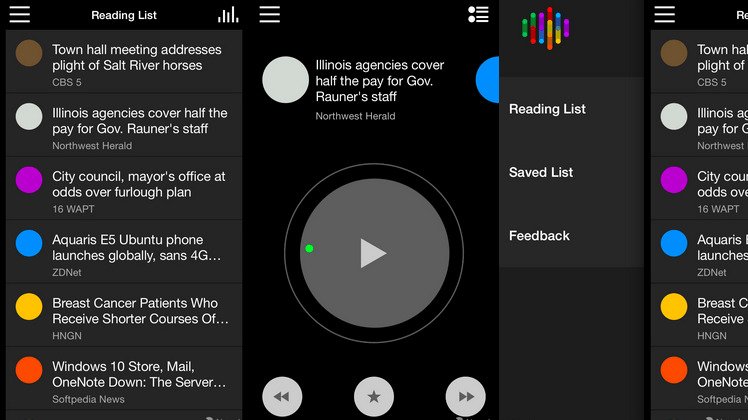 Microsoft is tinkering with an app called NewsCast that will go one step above competing news apps by reading the news to you. Such functionality will be facilitated by text-to-speech technology, one that is hopefully smooth and pleasant to hear. Microsoft isn't the only company working on projects that could serve as a news hub for consumers, but it does seem to be the only one working on delivering news audibly for the daily commute.
NewsCast would differ from similar news features from Facebook and Google in that it seems it will be tailored toward your daily commute to work or school. You'll probably be driving to get there or pedaling a bike, or maybe sitting on a bus or the train. Regardless, NewsCast will free up your hands and eyes by delivering the news straight to your ears.
The information comes from Neowin, which grabbed the screenshots you see above, as well as details on how the app works. It seems one could download an iOS version of NewsCast from this link, though now it comes up with an error when a user tries to log in to their Microsoft account.
According to those who have used it, NewsCast offers two different voice options and a feature for saving news articles for later. The app is being tested internally right now and is likely a bare version of what will eventually be released (assuming the app makes it that far). Presumably it will allow users to choose publications from which to receive news, among other things.
SOURCE: Neowin