Microsoft's Surface Heading Into the Home as a Cheap Entertainment Product in 3 Years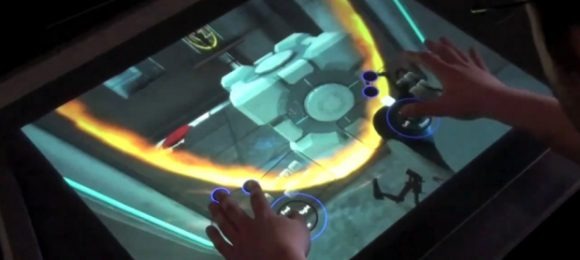 Over the last couple of weeks, Microsoft's Surface has been shown off just as much as what researchers were really trying to show off, like virtual joysticks or commanding robots remotely. That's because Surface is a very cool idea, and a lot of fun to actually use. The unfortunate part comes in the fact that it's not everywhere, and not a lot of people have ever been able to get their fingers on it. And right now, it doesn't look like that's going to change. But, Microsoft does have plans to change it in the future.
As it stands right now, a Surface unit costs somewhere between $5,000 and $10,000. So, it's no surprise that the table-sized, touchscreen computer hasn't made its way into every home in the world. But, that's not what the original concept of Surface was supposed to be anyway, even if that's what everyone wanted. You could almost consider this, despite its public nature, a limited trial run. And, considering it's been an overall success, it looks like Microsoft is ready to take the next step.
Microsoft's principal researcher, Bill Buxton, took some time in an interview with The Globe and Mail to talk about the next iteration of Surface, and what it would be like. He says that future Surface units will actually be no thicker than a sheet of glass. He goes on to add that the cost of the device won't be so high. Microsoft is planning on marketing the future Surface as "a cheap home entertainment product." All of this is supposed to take place over the next three years, where the final "home" model of Surface will be made available. So, how cheap can a huge touchscreen home entertainment product be? That's the big question.
[via I4U News]