Microsoft's Steve Ballmer talks Android and Apple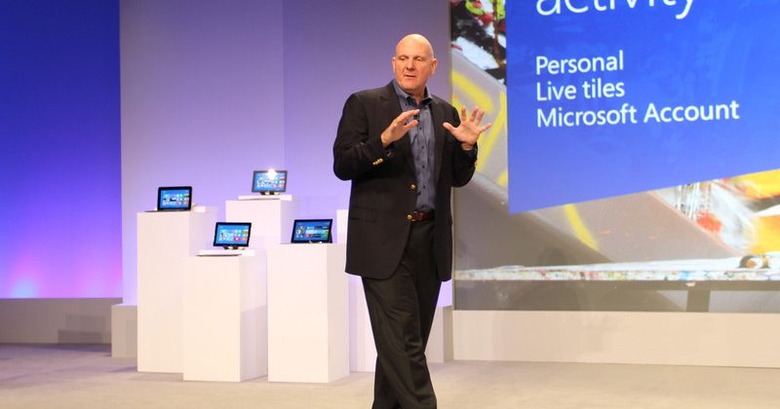 When it comes to talking about other companies, especially the ones that Microsoft directly competes with, company CEO Steve Ballmer isn't afraid to slap them across the face with his criticizing words. Ballmer was asked about both Android and Apple last night during an interview with LinkedIn founder Reid Hoffman, and he spoke his mind about the downfalls of each.
Ballmer called the rival Android platform "wild," "uncontrolled," and susceptible to malware, while he called Apple's ecosystem "high priced" and "highly controlled" — one at each end of the spectrum it seems. Of course, Ballmer may be hinting that Microsoft is right in the middle where it should be compared to Google and Apple.
Ballmer also talked about Windows 8, the Surface tablet, and Windows Phone 8 during the interview, and he says that these products have been done right. He also mentions that, unlike Google and Apple, Microsoft is working extremely closely with developers. This obviously isn't the first time that Ballmer has said stuff like this, but it's always fun to hear every time.
We really like the company's newest products, like the Surface and Windows Phone 8, but it seemed that during the interview, Ballmer was stumbling his way through when talking about consumer-level products, while discussing the enterprise landscape seemed easy for him and no sweat at all. Obviously, that's what he knows best, but it seems he gets a little out of control when he discusses Microsoft on a consumer level.
[via TechCrunch]