Microsoft's ventures into the phone market have never really taken off. However, that's not to say that the phones don't have some features that people enjoy. Microsoft recently announced that they are bringing their smartphone keyboards to iOS and Android, but it looks as though they might be sneaking a brand new keyboard design into the other platforms.
Some users have been selected to beta test Microsoft's keyboards on their iPhones. And those users have found a rather new and interesting keyboard waiting to be used. WordFlow is the name of the popular keyboard on Windows phone, but the one on iOS is slightly different.
On Windows phones, if you want to type with one hand, it will move all the keys to the left or right side of the screen, depending on what you select. While a novel idea, the execution is poor and cramped, at best. However, in the iOS version of the keyboard, it actually fans out the letters from the bottom corner that you select. Check out the photo of the keyboard below, as taken by The Verge.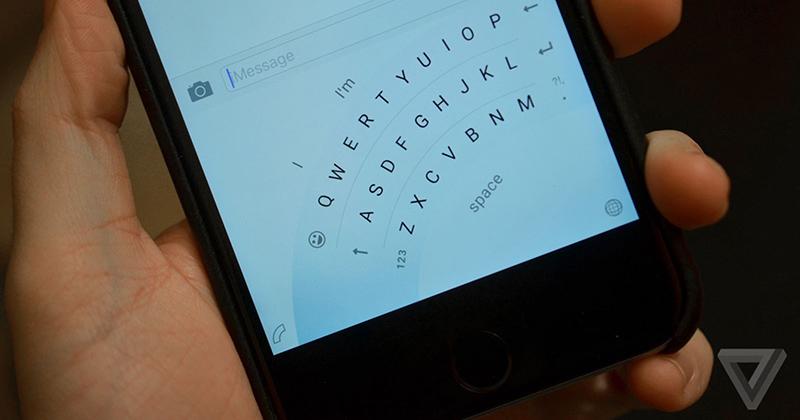 Having the keys fanned out around your thumb's natural pivot point seems like the perfect idea. In fact, it seems like one of those ideas that makes you stop and wonder "why didn't I think of that?" We should hopefully see this in the final version of the iOS app in the next few months, and eventually on Android later in the year.
VIA: TheVerge