Microsoft's Cortana thermostat GLAS has a Windows 10 IoT core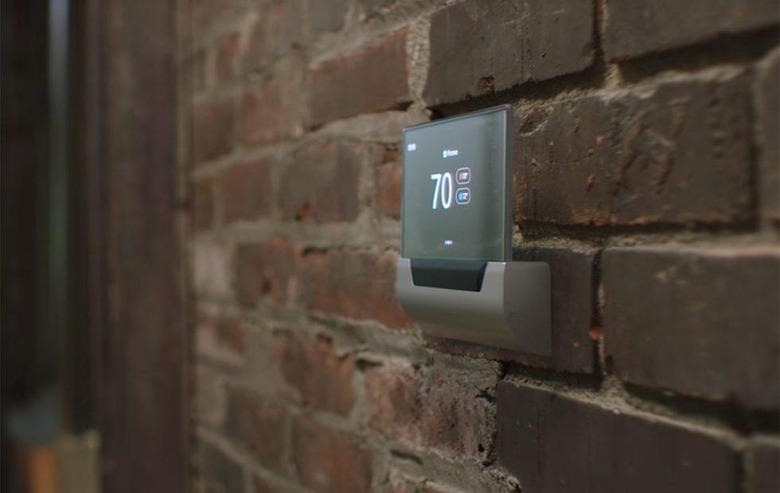 Microsoft has its own smart thermostat in the pipeline, and it is called GLAS. The model comes from HVAC provider Johnson Controls; it sports a Windows 10 Internet of Things core, according to Microsoft, and packs all of the intelligence of Cortana. The company is only teasing the thermostat at this time, and so there are some questions remaining. The model has, however, been shown off in a video.
To put it mildly, the Microsoft GLAS thermostat is beautiful and it could be paired nicely with both traditional and modern home designs. The video below shows off the thermostat, explaining that it is suitable for use in both homes and businesses. We don't know the thermostat's specs, but the imagery appears to show that it has a clear touch display.
Microsoft states that GLAS features a combination of Azure Cloud, Cortana voice services, and the aforementioned Windows 10 IoT core. On the user side of things, they get an elegant thermostat with an intuitive interface, one that makes old mechanical dials and battery-powered LCDs look positively archaic. The display is mounted on a base that appears to harbor a camera, though it could also be a light sensor.
In addition to packing technology that will help consumers save money on electricity, Microsoft indicates the thermostat will in some way help monitor air quality — whether that's via an integration with a separate air monitor or via built-in sensors is unknown at this time. The thermostat will also give the user daily reports on the environment.
Microsoft says the thermostat can intelligently alter its settings when necessary based on the assessment it makes throughout the day. There's voice activation, a menu that shows estimated energy savings, plus the current air quality. When will GLAS be available and how much will it cost? The company hasn't yet revealed that information.
SOURCE: YouTube