Microsoft Xbox 360 Custom Weta Casemod Makes Limited Editions Look Cheap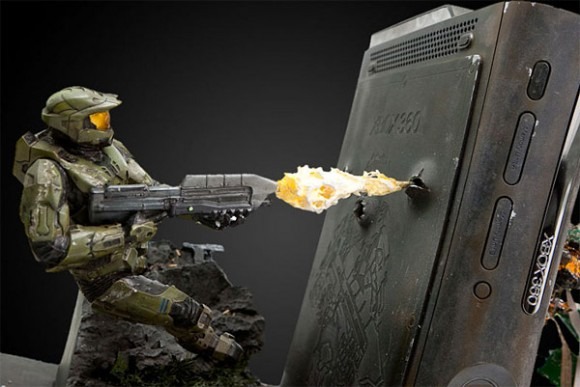 Custom made things are always welcome here, and you get an honorable mention for making something that's relatively normal on a regular basis look this awesome. Because, truth be told, this has to be the best looking Xbox 360 we've ever seen. Then again, we shouldn't expect any less from Weta Studios over there in New Zealand, now should we?
This Xbox 360 just happens to be the one millionth Xbox 360 to be sold in New Zealand and Australia. It's a pretty noteworthy achievement, so it's obvious that they wanted to make sure that the Xbox 360 itself was noteworthy. And more so than those "normal" limited edition models that get released every once in awhile. The only difference here is, it's going to be auctioned off for charity. The design comes from Richard Taylor and a team at Weta Workshop.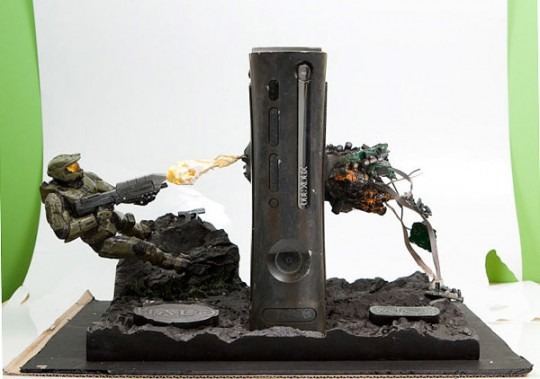 As you can see in glorious detail, the system features a miniature Master Chief firing an Assault Rifle into the side of the console. And then there's the guts of the system falling out on the other side. The console is going to make its way to eBay, where it will start its auctioning days there. It's all meant to raise money for the David Peachey Foundation (which helps kids from rural areas find their ways to sports), and Microsoft has said that they will match whatever the console goes for, and then add an additional $10,000 to Cure Kids. We can imagine this will go for a hefty sum, but it's well worth it. Especially for the charities involved.
[via TechnaBob]