Microsoft woos Asia-Pacific with flagship store in Australia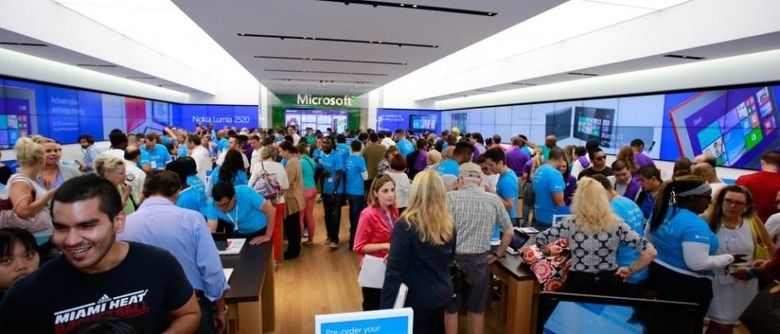 Microsoft is spreading its wings further east and down under. In an attempt to cover regions farthest from its home country, Redmond is opening up a new flagship in Sydney, Australia. While yet another Microsoft physical store to add to over a hundred existing ones is probably no big deal to some, iit is a monumental occasion for Microsoft. Not only is it their first flagship store in the country, it also marks their first formal store to be located in the Asia-Pacific region.
Microsoft does have physical stores already, but almost all are concentrated in the West, unsurprisingly. There are about 117 of them in the US, Canada and Puerto Rico. Until today, its only Asian presence is in China, where it has 17 store-in-store shops. Now it has a more formal presence in the region, though Microsoft isn't saying where it will be going next. That is, if it plans to open shop in other countries in the area soon.
So what will people experience once they walk inside a Microsoft Store in Australia. Well, of course there will be oodles of Microsoft devices, ranging from its own Surface computers, its Xbox consoles, as well as Windows Phones and other Windows devices made by other OEMs. There will also be an Answer Bar, Microsoft's equivalent of a Genius Bar in Apple stores, for all your Microsoft support needs.
But more than just retail, Microsoft wants to makes the crowd believe that the store won't just be about retail alone. It wants the store to be seen more as a hub for learning, experiencing, and engaging with other Microsoft product owners or support crew. Maybe they could have called it Microsoft Hub instead of Store, but that name's partly taken already.
Interestingly, Microsoft wants to also assure Australians that they, too, will be good Aussies. Now that they have a more visible presence in the country, they promise to social, philanthropic, and charitable causes while they're there. The Microsoft Store will be located inside Pitt Street Mall at Westfield Sydney. No exact date has been given for the opening yet.
SOURCE: Microsoft