Microsoft Wireless Display Adapter 2 to be faster, smaller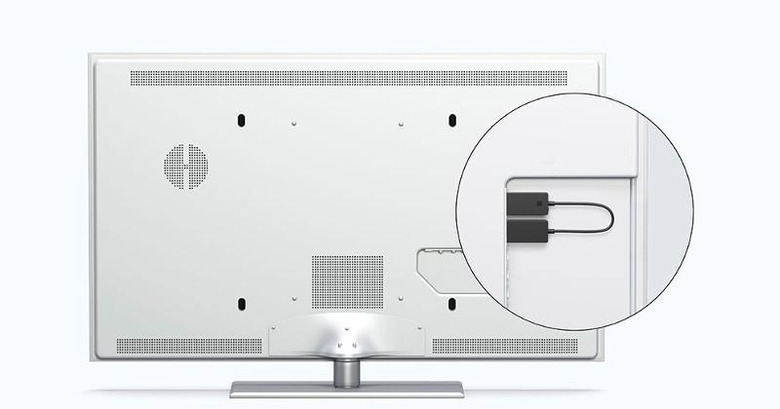 Sometimes, it isn't enough to view content on a 5, 7, or even 10 inch screen. Sometimes you need something even larger, a whole wall even. While it has certainly been possible to mirror a device's screen to a TV or projector with cables and whatnot, nothing really beats the convenience, distance, and mobility that a wireless connection offers. Building on the success of its first Wireless Display Adapter, Microsoft is announcing the next generation of the HDMI plug that converts any monitor, TV, or projector into an extension of your phone, tablet, or laptop. Wirelessly, of course.
By now, the idea of projecting your smartphone or tablet's contents to a bigger screen like a TV is no longer an alien or novel concept, partly in thanks to the popularity of Google's Chromecast. Unlike Google's oddly-shaped dongle, however, Microsoft's Wireless Display Adapter uses Miracast, a technology certified by the very people in charge of Wi-Fi technology and standard.
Without getting bogged down by technical details, Miracast has two distinct advantages over something like the Chromecast. For one, you won't be required to use special apps to stream content from your device to the TV. Anything you can display on your device's screen, be it a video, a spreadsheet, or a game, can be mirrored to the external screen. Perhaps more importantly, Miracast uses Wi-Fi Direct, which means it doesn't require connecting both the adapter and the source device to the same network, like a router, since it creates its own ad hoc Wi-Fi connection.
Using a wireless connection, however, means there will be some measure of latency. That is one thing that Microsoft says it has reduced in this latest generation adapter. Another thing it has reduced is the size. With last year's Wireless Display Adapter, the HDMI end was disproportionately longer and larger than the USB power supply end. Now, however, the two are of equal length, which means Microsoft has reduced the size of the adapter itself but also increased the USB housing just a wee bit.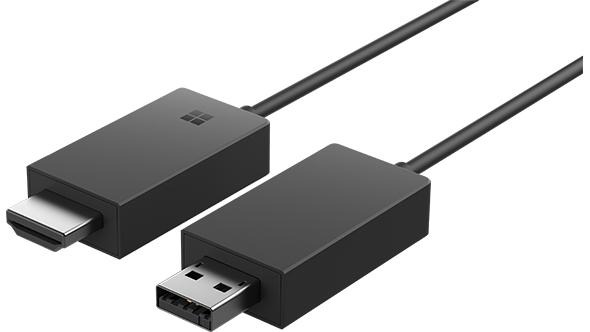 Pre-orders for the new Microsoft Wireless Display Adapter are now available, from Microsoft, Amazon, and Best Buy. The adapter, which costs $49.95, will start shipping on March 1.
SOURCE: Microsoft