Microsoft Windows 8 already in the works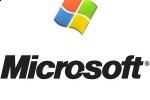 What? Color me confused, but aren't we waiting on pins and needles for Windows 7? So what on earth is this talk about Windows 8? I mean, huh? And oddly enough, this doesn't even seem to be a rumor.
A post that was just placed on the Microsoft careers website seems to point to the truth. A new position, called Lead Software Development Engineer is Test is up for the filling, whose requirements include working on Windows 7 projects like the core engine and such.
However, here's the kicker: the job listing notes, "We will also soon be starting major improvements for Windows 8." And while we are likely to see Windows 7 coming pre-installed on PCs by September, we can't even begin to fathom what 8 is all about.
[via Ubergimo]