Microsoft: We've no own-brand Windows Phone plans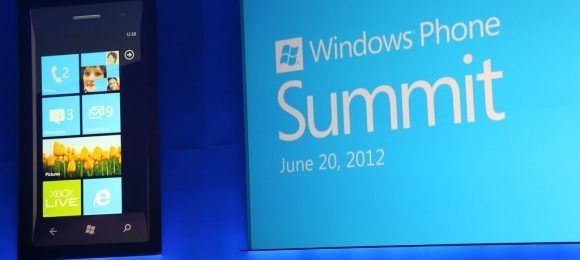 When Microsoft announced that it would be making its own Windows 8 Surface tablet, some believed the next logical step was for the company to start producing its own smartphones next. An executive at Microsoft has come out and said that this isn't the case, and that the company won't pursue the same strategy. When asked directly if Microsoft had any plans to apply the same formula to phones, Greg Sullivan, senior marketing manager for Windows Phone, said, "No, we do not."
It was a bold move for Microsoft to enter the tablet space by itself, especially with the risk of alienating its OEM partners in the process. Acer has already spoken out against the move, saying that it's a ploy to spark interest in the overall platform, boosting OEM interest in the operating system before Microsoft makes its exit from hardware later on.
A single analyst sparked the rumor for a Microsoft built Windows Phone 8 handset, claiming that the company had a deal in place with a hardware manufacturer to produce such a phone. Details aren't clear as to whether it was a reference platform, or a product designed to be shipped to consumers, but the analyst went on to say that he wouldn't be surprised to see Microsoft bring a branded handset to the market next year.
Hardware partners for Windows Phone 8, meanwhile, include Samsung, HTC, Nokia, and Huawei. Tentative details of HTC's Windows Phone 8 devices have already emerged, with options for the entry-level, midrange, and high-end of the market. The budget device, codenamed Rio, is said to have a 4-inch WVGA display, and is powered by a Snapdragon S4 Plus processor with 512MB of RAM while featuring a five megapixel camera. The hero device, Zenith, reportedly comes with a 4.7-inch 720p Super LCD2 display, a Snapdragon quad-core processor, an eight megapixel camera, and HSPA+ speeds up to 42Mbit/s.
[via Information Week]