Microsoft To Hold Midnight Surface Pro Launch Event At Best Buy In New York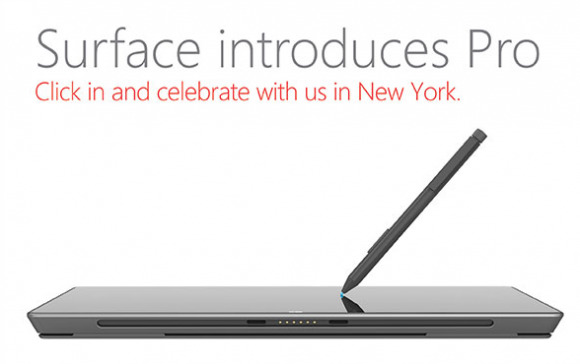 Microsoft hasn't seen the huge success it had hoped to see from its Surface RT tablet in the consumer market. The company, and analysts, are expecting better things from the Surface Pro tablet aimed at business users. Microsoft will be launching the Surface Pro tablet on February 9.
Microsoft has now announced that it will be having a special midnight February 8 launch event at a Best Buy location in New York. The tablet will be available at midnight at the location for buyers who want to be the first to get their hands on the tablet. The event is open to select guests who are invited to participate.
Those who are invited to the special event will be among the first allow to buy the tablet at midnight. It's unclear exactly how Microsoft chose the guests that are invited to the event, it's reportedly not an event for members of the press. The event will reportedly have members of the Microsoft Surface team on hand including Panos Panay, the Microsoft General Manager of the Surface Team.
It's also unclear exactly which Best Buy location in New York will be used for the event. Presumably, the location secrecy would have to do with Microsoft not wanting people who aren't invited to crash the special event. The Surface Pro uses an Intel processor and will start at $899. The tablet has more in common with the current crop of altered books than the Surface RT tablet that's already on the market. The Surface Pro tablet will be available after launch online and at Staples and Best Buy locations around the country.
[via ZDnet]