Internet Explorer is dead. Microsoft's legacy browser is soon to be relegated to the trash heap, at least in name. At Microsoft's Convergence conference yesterday, marketing boss Chris Capossela said the company was working on a new brand identity for their browser initiatives. Currently known as Spartan (which we like), Microsoft has seemingly yet to finalize the name of their new explorer of the Internet. As previously noted at their press event, the new browser will be available in Windows 10.

Internet Explorer will still live inside of Windows 10, but will likely be used for enterprise, according to The Verge.
As we've posited before, Internet Explorer might have to die off. Not only is it a lesser browser, comparatively, it just has a negative connotation to many. At this point, it's likely too late to resurrect the brand, which is probably why Microsoft is killing it as they plod forward.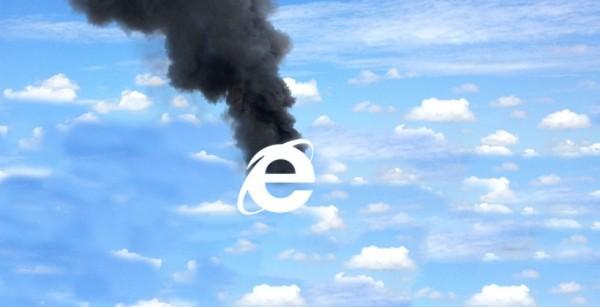 Microsoft is also teasing the yet-to-be-named browser's — well, name — a bit, suggesting they're sourcing users of other browsers (namely Chrome; here we go again) to see which would be more appealing. It seems this 'scroogled' thing is going browser-centric with Windows 10.
Interestingly, Microsoft also seems to be teasing they're entertaining the thought of using the 'Microsoft' brand for the new browser. It seems Microsoft's corporate dedication to relevancy is paying off.
Source: The Verge