Microsoft to dominate the world, one product at a time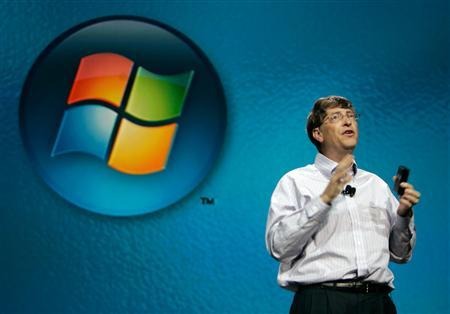 Wednesday Microsoft announced that they are no longer content with just dominating the market with Windows, their Office suite, and the Zune. (Ok, the Zune is dominating the mp3 player market about as much as the PS3 is dominating the gaming console market, but you get the idea.) Now they want to take over the VoIP market too.
I literally mean that they want to take it over. When some companies decide to venture out into new territory, they usually aim to get a realistic share of the market. Take Apple for example, they're releasing the iPhone in June, and in 2008 they want to grab 10% of the market. Sounds reasonable, but even that is a pretty big chunk for someone new to the game.
Just how much of the market does Microsoft want to capture? They're looking to get 200% of it in the next 3 years. That's right, they want to have 200 million subscribers to their business service. Currently, there are only about 100 million business VoIP users out there. A bit overzealous don't you think?
Microsoft Unveils the Big V–Not Vista–But VoIP [via laptop]