Microsoft To-Do 2.0 launches amidst Wunderlist hurts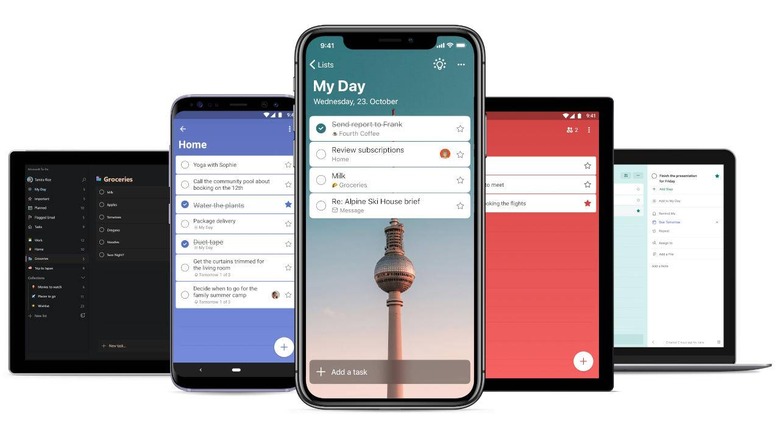 It's not unusual for larger companies to gobble up smaller ones that have risen in fame in the hopes of capitalizing on the new stardom. It's also not unusual for larger companies to eventually assimilate those hit new products in their own brand and then killing off the original that was responsible for that fame in the first place. That is exactly what happened with popular list and todo app Wunderlist when it got acquired by Microsoft. Admist calls for the company to return the brand and name to its original owners, Microsoft releases version 2.0 of its own To-Do app to show it's all fine and dandy in productivity land.
Wunderlist rose to fame at a time when the productivity landscape was a bit different and less crowded. It enamored users with its simple yet powerful list-centric workflow that was useful for both todo lists and any kind of list. Sadly, the price of that fame was eventually getting acquired by Microsoft who, from the onset, admitted that it would eventually sunset Wunderlist after it has gotten its own To-Do app off the ground.
That was more than four years ago and this week it finally launched Microsoft To-Do version 2.0. It brings the same colorful and image-heavy customization options that Wunderlist offered its users, even the almost iconic Berlin TV tower background. The visual changes also include the trendy dark mode, at least on Windows and Android.
Microsoft To-Do's special sauce is its smart daily planner, something Wunderlist admittedly didn't have way back then. And, of course, Microsoft is touting To-Do's integration with other Microsoft apps and services, especially under the 365 brand. That includes flagged emails from Outlook, tasks assigned from Microsoft Planner, and seeing those todos on Microsoft Launcher on Android.
Microsoft's announcement of version 2.0 comes at an interesting time when there have been calls for Microsoft to return Wunderlist to its owner and its community. Despite this not so subtle attempt to woo Wunderlist fans, the latter consider Microsoft's attempts at filling that void to be utterly disappointing and inadequate.