Microsoft to ditch Zune for new Woodstock music service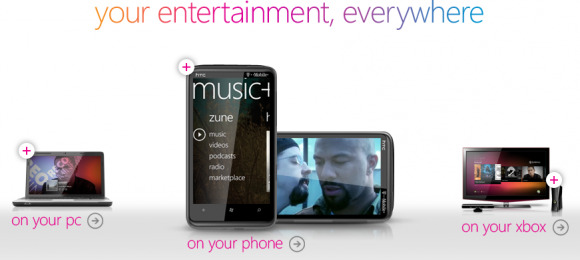 Microsoft's Zune hardware met with an ill-fate, but the software ecosystem has managed to coexist happily with other such services thanks to the unlimited music plan paired with the ability to keep 10 DRM free songs per month. The Verge reports that Microsoft is set to revamp the Zune service, unveiling the replacement at E3 2012.
The new service is currently codenamed Woodstock, with reports that Microsoft is moving away from the Zune branding to focus on the more popular Xbox name instead. The service is said to be cross-platform since the service resides in the browser, which means Windows 8, Android, iOS, and Xbox will all be compatible.
Woodstock is said to tightly integrate into Facebook, allowing friends to build up playlists and share music with each other. A experimental "scan and match" feature, reminiscent of iTunes Match, will let the service match users existing music collections and make them available via Woodstock. Insiders say that the service isn't expected to launch until later this year, alongside Windows 8.
There's no word on what kind of pricing model Microsoft is aiming to use, but current Zune users will be able to keep their current subscriptions, or jump over to the new service once it goes live.