Microsoft to bring two-factor authentication to accounts soon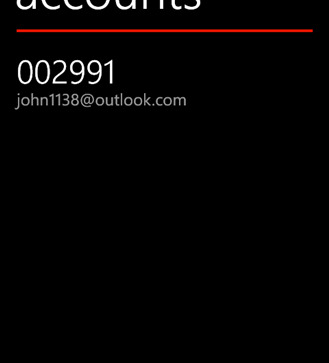 Microsoft is looking to add some new security features to its account services soon. One of the features to be implemented is a two-factor authentication system, according to information discovered by LiveSide.net. The authentication feature will be available through an app via the Windows Phone Store, which is available now, but won't be usable until Microsoft completely rolls out the features. The two-step authentication feature is already used by companies like Google and Blizzard to provide an extra layer of protection for its customers' personal information.
After hooking up your authenticator app to your account, you will need to provide both your password, as well as the constantly-changing security code from the app, when you want to sign into your Microsoft account. While the two-factor authentication works for many apps, there will be apps that won't be compatible with it. For these apps, Microsoft will be implementing "app passwords" as a substitute.
The two-factor authentication will also be unable to work with linked accounts, so you will have to unlink all of your accounts before you can attach your authenticator app. Also with the two-factor authentication, you have the option of choosing whether or not you'll require a code every time you sign into your account. If you constantly sign in and out of your account, this option is a Godsend. Of course, it will most likely require a code to sign-in if you're signing in from a different computer or a different internet connection.
The Windows authenticator app is available for all major mobile devices, including iOS devices, Android devices, Blackberry devices, and of course Windows devices. Microsoft hasn't released a specific date or time window for when its two-factor authentication feature will go live, but we're expecting it to be out relatively soon. Microsoft is stepping up its security after its recent cyberattack and security breach.
[via LiveSide]