Microsoft teases Metro-styled Office during BUILD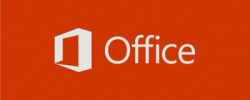 Coming out of BUILD 2013, Microsoft has been talking about Metro-styled Office apps. They have gone as far as saying these apps will be available by way of the Windows Store, however they have yet to say when they are expected to arrive for download. Not to mention, they have yet to share many details or screenshots of what can be expected once they do arrive.
These updated Office apps have previously been talked about in conjunction with the codename of Gemini. This suite of apps was originally thought to be arriving sometime around October 2013, however it looks like that is no longer the expected timeline. Instead, we are now looking for them to arrive next year.
ZDNet's Mary Jo Foley has said the Gemini Office apps will land in the Windows Store in 2014. Furthermore, the Mircosoft spokesperson that confirmed the 2014 timeline also mentioned that has always been the "plan of record" for the Office team. The Gemini Office app suite is expected to include Word, Excel, OneNote and PowerPoint amongst others.
Speaking in regards to PowerPoint and it was previously said the app will have "all of the same transitions" as well as the "same graphic power." This goes out on a limb, however that would lead one to believe the same will apply for Word and Excel as well as the other apps in the suite. Otherwise, the Metro version of OneNote is already available in the Windows Store.