Microsoft Surface Phone might have a two-phone tag team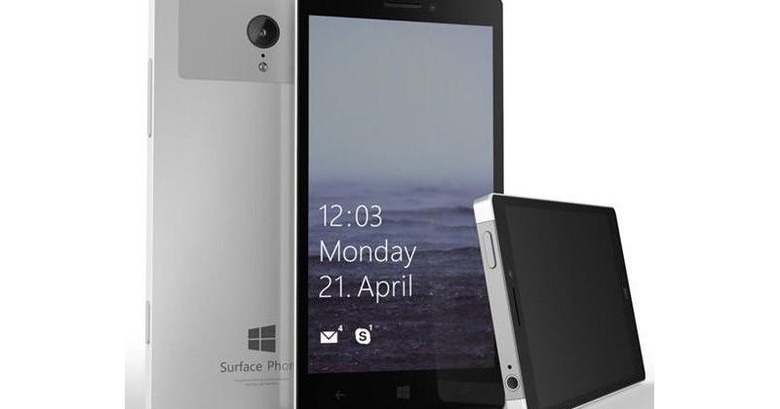 To some extent, it's almost understandable that Windows Phone and Lumia fans still crave for an even more premium flagship. The Lumia 950 and its larger 950 XL sibling, though high spec'ed, didn't really tickle the fancy of those drooling over metal-clad smartphones. In short, there's still some clamor for what most are calling the Surface Phone. Based on another set of rumors, awaiting fans might actually be treated to two such smartphones, in a strategy that reeks of the Surface Pro 4 and Surface Book tandem.
Launching two flagship variants isn't really that unusual by now. Samsung has its Galaxy S6 and edge counterpart. Apple has its iPhone 6 and Plus siblings. Even Microsoft put out a Lumia 950 and a Lumia 950 XL. But what sets these Surface Phone twins apart might not be their difference in size but their difference in their supported apps.
On the one hand, you'll have a "regular" Windows 10 smartphone that runs on a Snapdragon 820. Nothing to special here. But the other still unnamed variant,, by some design and engineering genius, will be able to run Win32 apps as well. Yes, those are "regular" Windows apps. And yes, it seems that Intel is back in the running, or at least in the rumor mill. Despite having ditched the previous Intel-based Surface Phone plans, sources are saying that Microsoft and Intel are once again "cooperating" on a new smartphone chipset that could deliver those fantasies.
As for the rest of the specs, the rumors mention a 5.2 and 5.5 inch display with a 4K UHD resolution. While Sony has shown that it is indeed possible, we should probably realistically expect at least 2K QHD instead. The main camera expectation is actually even more realistic, with a 15, probably 16 megapixel sensor instead of 20 on the back and 8 megapixels on the front. With an IR scanner for Hello, of course. And best of all, the smartphones will be encased in all an metal unibody design worthy of the Surface name. It might even have support for the Surface Pen, something that was actually rumored for the Lumia 950.
Rumors are sometimes more reflections of market desire than actual upcoming products, and the almost incredible feature set of these Surface Phones might serve to support that conjecture. There is, of course, a lot of time to refine, even tone down, those expectations, as the Surface Phone, or Phones, aren't expected to arrive until third quarter next year.
VIA: Nokiapoweruser