Microsoft Surface parody ad takes on the iPad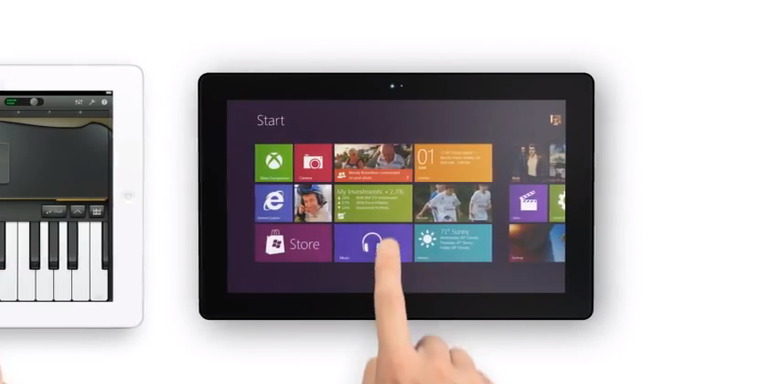 While Apple's many commercials can be considered "cute," if you will, some may say that they're still missing a little bit of pizzazz that would make them even more attention-getting. From the guys who brought you those funny Siri parody commercials, comes a new fake advertisement for the Microsoft Surface tablet.
The fake ad commercial is based off of Apple latest iPad mini ad where it plays a piano duet next to the 10-inch iPad. The folks at LaughPong decided that the ad needed a bit more Microsoft Surface mixed in, so they made a quick parody ad that makes you wonder why Microsoft didn't come up with a similar idea in the first place.
The fake ad definitely portrays the Surface tablet as an all-out, in your face device that's ready to take on the world, while the iPad remains a subtle piece of technology in the background. Obviously, that's not how it is in the real world, but I'm sure Microsoft would love to think of it in that way.
Honestly, the fake commercial is so good that if it were actually real, it would probably convince us to go out and buy a Surface tablet right now. We all know advertising can reel us in using mysterious tactics, but after watching that, we wouldn't care one bit. However, let's hope that Microsoft can make a dent in the tablet market with its new offering anyway.
[via Cult of Mac]