Microsoft Surface Headphones Shipping Next Month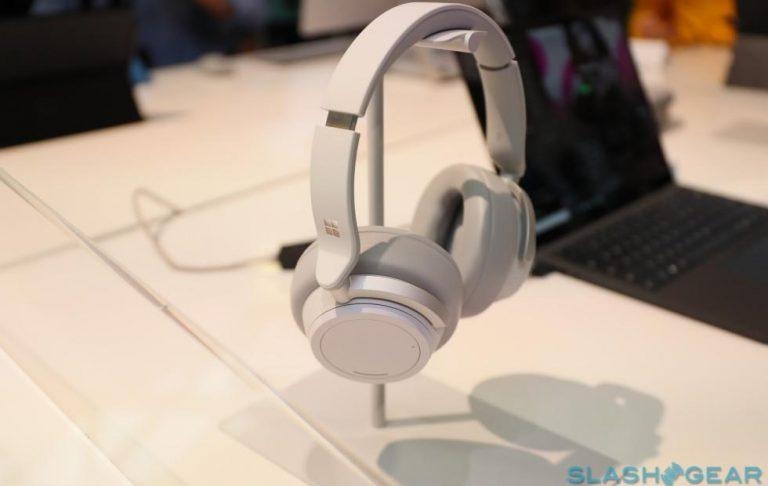 Microsoft's surprise device at its latest Surface event wasn't a new PC, tablet or otherwise. Most of those have leaked already beforehand. What most didn't expect is that Microsoft would come out with Surface-branded headphones. But that's exactly what it brought to the stage, pitting the Surface Headphones against heavyweights like Sony and Bose. Fortunately, you won't have to wait for the holidays to hear if these deceptively simple headphones are all they cracked up to be, with Microsoft putting the shipping date a few weeks earlier than the shopping season.
Microsoft is hardly an audio company. Its one attempt at a making an audio product has become a joke that's even referenced in films. It mostly relegates the creation of audio accessories to companies that can do better. These days, however, even the likes of Amazon and Google are taking a shot at the audio market, so why not try again?
That said, the Surface Headphones' focus seems to be on canceling audio, that is, unwanted noise. With 13 levels of noise cancellation, controlled by a simple and discreet dial, Microsoft is immediately taking on long-time titleholders like the Bose QuietComfort II.
One other thing that few other, if not no, headphones can do is support for Microsoft's Cortana smart assistant. Then again, very few accessories do that for a very good reason. Regardless, if you're deep into Microsoft's ecosystem and need a sleek yet smart pair, the Surface Headphones might be the perfect choice.
That is if you can spare $349, which is reportedly the price for one. Microsoft's product page doesn't confirm that yet, but it does note that you will be able to pre-order the Surface Headphones starting November 15, with a shipping date set for November 19.