Microsoft Surface Go Is Shipping A Day Early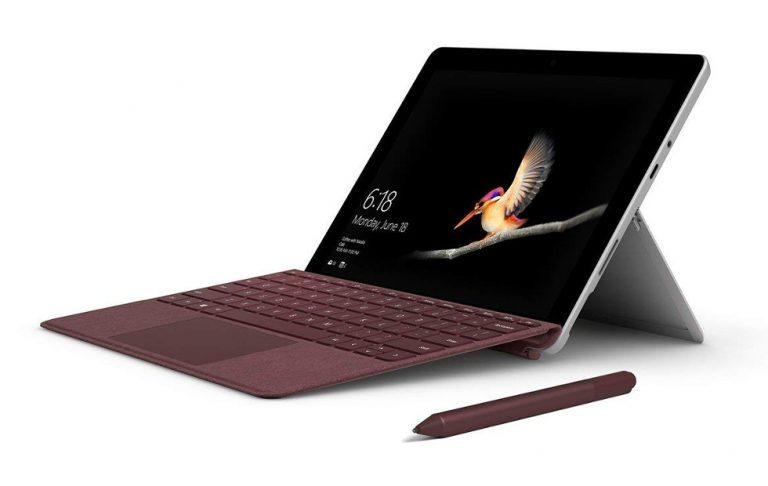 We may receive a commission on purchases made from links.
Samsung has just announced the Galaxy Tab S4 with a bent towards both entertainment and productivity. But before curious buyers get a chance to see that in action next week, Microsoft's own portable productivity machine will hit the market first. In fact, they might be hitting the market now. Originally set to launch August 2nd, some pre-orders of the Microsoft Surface Go are already being shipped to eager early adopters, perhaps to help convince the market that they really want a Windows 10 tablet rather than an Android one.
It's not that hard to describe the Surface Go. It's the Surface Pro in a smaller and more affordable package. Alternatively, it's the Surface 4 (or 5) that we never got. Either way, it is Microsoft's response to the 2018 iPad and Chromebooks in vying for the education and creative markets.
The 10-inch 2-in-1 PC boasts of the nearly the same hallmarks of the Surface Pro line, including the iconic kickstand, Surface Pen support, a PixelSense display, and the proprietary Surface Connector. This time there's a USB-C port and only a USB-C port.
The biggest differences are inside, of course. At the top of that list is the never before heard Intel Pentium Gold CPU. There are two configurations available, one with 4 GB of RAM and 64 GB eMMC storage. The one most will probably aim for will be 8 GB RAM and 128 GB SSD model.
Of course, the latter costs more at $549. That doesn't include yes the $99 Type Cover (unless you're aiming for the $125 Alcantara Signature version) or the $99 Surface Pen. It's definitely not as low as its competitors but Microsoft will argue that it is offering not just more hardware but a more usable operating system as well.