Microsoft Surface 2 with LTE coming early next year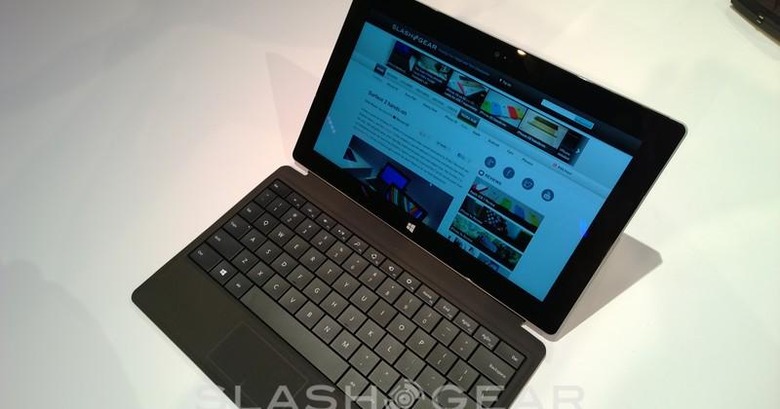 The Surface 2 and Surface Pro 2 were both unveiled at a Microsoft event earlier in the day, however it looks like some additional models are still to come. In fact, it was said that Microsoft will be announcing an LTE model in "early next year." The details were revealed by Panos Panay who is the corporate VP of Surface at Microsoft.
The catch at the moment, Panay didn't offer much else in terms of specifics. Coming by way of a Reddit AMA, Panay said that "Surface 2 will be launching an awesome LTE SKU early next year!" The obvious question comes in as to whether this will be the Surface 2, Surface Pro 2, or both. Either way, at present both models of the Surface are WiFi only. The next questions deal with pricing and carrier support. And as one would suspect, those questions have yet to be discussed.
Needless to say, one can assume the price of an LTE-equipped Surface will be higher than the current models. The Surface 2 is priced from $449 and the Surface Pro 2 is priced from $899. Given this news has come by way of someone from Microsoft, this may be a good time for those who were considering a purchase to hold back if they think they may benefit from an LTE-equipped model.
Aside from an LTE-equipped Surface, there has also been some talk of a Windows Phone and Surface bundle pack. The details are coming by way of ZDNet who are reporting Microsoft is considering this bundle to "address markets where the lack of built-in wireless support for Surface may be an issue."
Otherwise, both the Surface 2 and Surface Pro 2 will be available for pre-order shortly. Those who missed the news from the event earlier in the day may want to check out our coverage which included plenty of hands-on. For those, make sure you head into the Timeline sitting at the bottom of this post.