Microsoft shows off dual sided smartphone display system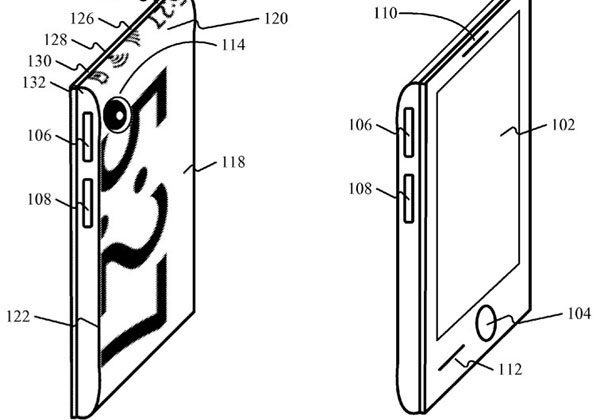 Microsoft has filed a patent application that has a very cool idea that would make for an interesting smartphone. The patent outlines a new dual sided display system for smartphones. In some of the graphics with the patent application, it shows the ability to have a clock on the outside and what appears to be the ability to show messaging indicators along the front edge as well.
The low-power display is on the outside of smartphone around the camera area. The outside screen would be used to supplement a standard higher power display on the other side of the device. The idea is the low-power screen showing basic information would improve the device's battery life by not having to activate the higher power screen.
The patent application itself doesn't outline a specific technology, rather it talks about the ability to put the screen on the outside of the device. I think this would be an interesting innovation if you could integrate an e-paper screen. Many people would be intrigued by the ability to add their own logos and tattoos to the outside of their smartphones. The patent application also describes an interesting self-portrait countdown timer that can be viewed on the outside display. It would also be cool if the outside display can show the camera was seen making it easier to line up the self-portraits.
[via PatentBolt]