Microsoft releases new Office app for Windows 10 to Insiders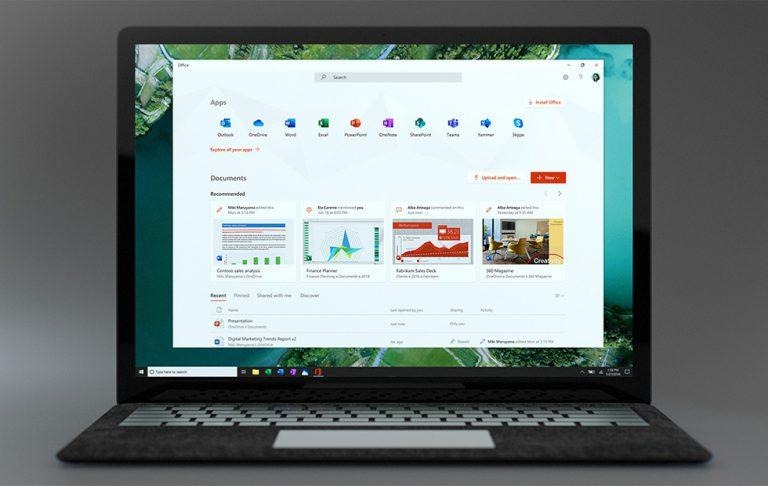 Microsoft has launched a new Office app for Windows 10 that brings direct access to Office applications in a single, streamlined app. The new Office app will ultimately replace the My Office app, according to Microsoft, though it is only available to Windows Insiders at this time. Once available to everyone, the app will be free to download.
The new Office app is essentially a hub for accessing all Microsoft Office products, as well as recent documents, pinned content, files that were shared with the user, and more. The app also provides a search tool for directly finding content. The app will support Office 2016, Office 2019, all Office 365 subscriptions, and even Office Online.
Microsoft bills its new office app as a way to quickly switch between Office apps, which are all found within this central hub. It only takes a single click to jump between apps, according to Microsoft, which is also making it possible to directly access recently opened and pinned files, such as the documents the user was working on the night before signing out.
The Microsoft Search integration covers people, apps, documents, and sites, giving users a single unified search bar for finding a variety of things. Finally, Microsoft says that organizations will have the option of tailoring the Office app to their needs, including integrating it with other business applications and applying company branding.
The Office app was released under the Windows Insiders (Fast) program, meaning it will be available to all Windows 10 users for free very soon. Until then, users can continue to access their content and preferred apps through the Office.com website, which has a similar hub-like interface.