Microsoft Office Web Apps' upcoming improvements to include Android support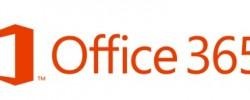 Microsoft has published a roadmap of sorts for its Office Web Apps, detailing the enhancements and improvements it plans to roll out over the next year and what kind of features users can look forward to. Among them, perhaps most notably, is support for tablets running Android, which will be made possible via Chrome. Users can also plan to see real-time co-authoring and an improved user experience.
Office Web Apps already provides a co-authoring capability, but Microsoft plans to improve it sometime in the relatively near future with real-time capabilities. In essence, users who are working on the same project will no longer have to refresh to get updated changes made by other co-authors, instead seeing them happen in real-time. You can see this feature in the video below.
Those who use the web apps can see this particular feature with the PowerPoint Web App, with Microsoft saying that support and speed for the feature will increase "in the next few months." The online user experience is also in the pipeline for updates, which are reported to include changes improving the ease of working with the service online.
Find and Replace is one specific feature that gets mentioned, as well as simplified file management and improved launch times. This is one area in particular, says Microsoft, where users have been pushing for some changes. And, finally, as we mentioned, Microsoft will be bringing support for editing on Android tablets at an unspecified date.
[via Microsoft]