Microsoft Office Mobile App Combines Word, Excel, PowerPoint In One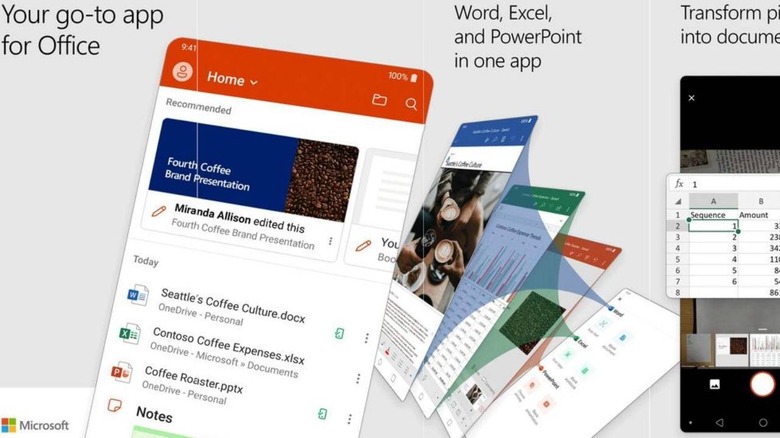 Microsoft announced a great many things at its IGNITE conference but some might be disappointed by a distinct lack of the dual-screen Surface devices or even Windows 10X. Of course, that doesn't mean it is yet again ignoring the mobile market and has, in fact, one particularly curious announcement prepared. It has just started the public beta testing of a new mobile app for Office that, on the surface, seems to simply combine three Office apps into one. That, however, belies the paradigm shift that Microsoft is trying to push to mobile.
Word, Excel, and PowerPoint Mobile in a single app
There's no getting around the fact that, for many consumers, the new Microsoft Office app simply combines Microsoft's trinity of Office apps into a single app. Microsoft does concede that it's part of the appeal since it reduces the amount of space occupied the apps and reduces the back and forth switching between the three.
It could also be a confusing setup to some more traditional Office users, as everything, including all Office files and functionality, is lumped together. But that's exactly the point that Microsoft is trying to make. The new MS Office app for mobile tries to envision what an office productivity suite would be if it were built with mobile-first in mind.
Built for Mobile Devices
That's not to say that the current separate Office apps weren't built for mobile, just that they are more like direct translations of desktop Word, Excel, and PowerPoint to a mobile form factor. The workflows, not to mention the capabilities are basically the same. The new Office app for Android and iOS, in contrast, puts the phone's capabilities front and center.
That's why Microsoft's feature list focuses heavily on utilizing the phone's camera to quickly embed pictures into documents and slides, convert tables on paper into Excel sheets, or even sign documents using just your finger. Of course, the traditional set of document and spreadsheet creation are there, too. Or hopefully, they will be retained rather.
It's also no surprise, then, that the current preview phase for the app is limited to phones only, as that is the primary experience Microsoft is aiming for. The unified Office app is available as a public preview for Android but, because of the rules of Apple's TestFlight platform, has been temporarily closed to iPhone owners after reaching the 10,000 user limit.