Microsoft Office all-in-one Android app snubs tablets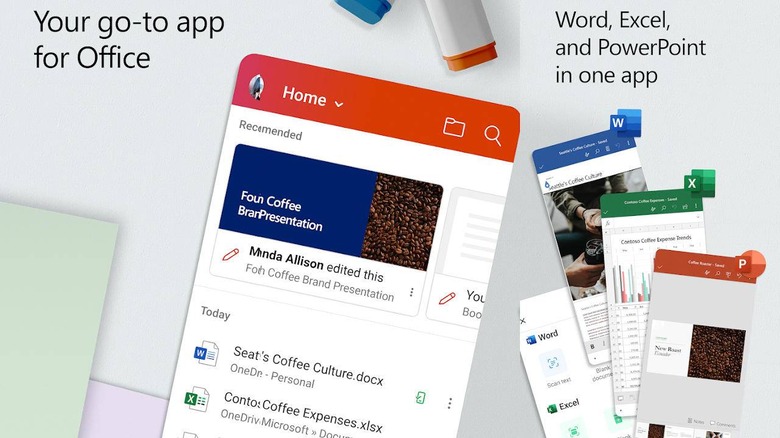 Microsoft is doing more than putting a new coat of Fluid paint on its apps and services across different platforms. It has, for better or worse, started to merge three of its core Office apps into one app to rule them all. After going in and out of private testing, that unified Microsoft Office app is now available for all on Android. For some reason, however, Microsoft has chosen to ignore the one or two places where this app could have the most beneficial impact.
Microsoft's move to unify three of its most popular Office apps may sound strange but it's rather strategic. By lessening the perceived and actual space taken up by all three apps, users will have fewer excuses not to install them. Besides, once one is installed, the other two come with it so that users also have fewer reasons not to use Word, Excel, and PowerPoint anyway.
It also strategically competes with Google who split up its Drive app into four separate apps years ago. Now Microsoft is offering the three most used Office apps, access to OneDrive, and some access to Notes and Office Lens features in one convenient location.
This is obviously a boost to mobile productivity but Microsoft oddly left out support for Android tablets, which also means Chromebooks are unsupported by the new app. It is rather ironic considering these class of devices are more geared towards creating and editing files but Microsoft may have designed this particular app with a smartphone use-case in mind. According to Android Police, the company had nothing to comment on the matter.
That said, the new all-in-one Microsoft Office app does work on tablets, just that you'll be forced to work with a giant-sized portrait phone UI. The other individual Office apps also continue to exist but it's unknown if that will change in the near future now that a new app is out.