Microsoft Offering Students 3 Months Of Office 365, 20GB SkyDrive Storage For Free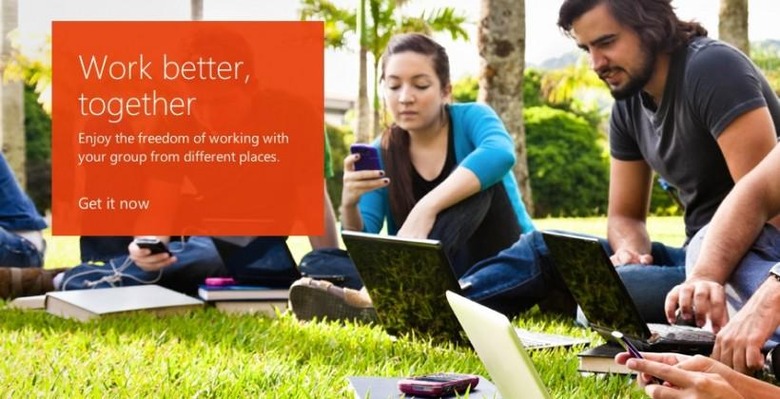 If you remember your college days (or are currently experiencing them now), then you no doubt remember all of those collaboration projects that your professors made you work on. To help out, Microsoft is now offering college students three months of Office 365 University and 20GB of SkyDrive storage for free.
Office 365 University allows access on up to two computers per account, and it costs $79.99 for a four-year subscription. The bundle comes with all the necessary tools to get those assignments done, including Word, PowerPoint, Excel, and OneNote. To take advantage of the free trial and get your free SkyDrive storage, all you have to do is enter in your .edu email address.
Plus, if you share the offer on Facebook, you'll get an additional three months of free access, totaling six months of Office 365 without paying a dime. Of course, that's only $10 you're saving, but a penny saved is a penny earned. Of course, if you're not a student, you can still try out Office 365 Home Premium free for one month as well.
Microsoft released a comical advertisement to promote the offer, which features Parks and Recreation star Aubrey Plaza who plays deadpan character April Ludgate-Dwyer in the show. In the commercial, Plaza informs students about how easy it is to get your collaboration projects done using Office 365 University and SkyDrive in separate locations, officially negating the point of meeting up in the library.