Microsoft Now Officially Owns GitHub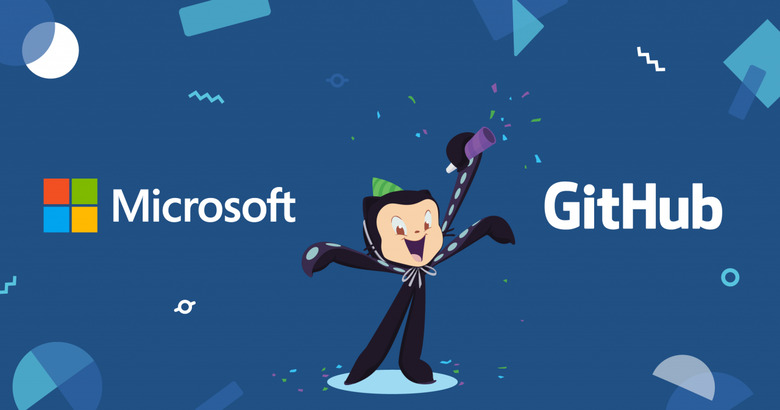 Back in June, Microsoft announced its intention to purchase GitHub. The monolithic company revealed that it would pay an impressive $7.5 billion in stock to add GitHub to its portfolio, making this one expensive deal. Today, we're getting word that the acquisition is complete, having gone through all the necessary regulatory channels to gain approval from the world's various governments.
Beginning on Monday, October 29, Microsoft's Nat Friedman will become GitHub's new CEO. Today, Friedman published a new post on the GitHub blog where he talked about what's next for the company now that it's part of Microsoft. As it turns out, GitHub after Microsoft won't be looking too much different from GitHub before Microsoft.
In the blog post, Friedman doubled down on promises that were made when the acquisition was announced in June. He says that GitHub will continue to operate as a independent entity focused on "developer-first values." He goes on to say that GitHub "will always support developers in their choice of any language, license, tool, platform, or cloud."
He also says that GitHub will "retain its product philosophy," so there will be a continued focus on creating tools that developers actually find useful. "Ultimately, my job is to make GitHub better for you," Friedman wrote. Under Microsoft, GitHub will look to keep its position as a place for developers to build communities, but we'll also see a focus on expanding its availability around the world and beefing up its security and performance.
If you're a developer who uses GitHub regularly, then the coming weeks and months will probably be an interesting time. Though Microsoft seems fine with letting GitHub be GitHub, it's always at least a little anxiety-inducing to hear that a major company has swooped up one of your favorite platforms. We'll see if Microsoft sticks to its commitment to letting GitHub operate independently in time, so for now, head down to the comments section and let us know what you think of this partnership.