Microsoft's big money maker heads to Xbox Game Pass today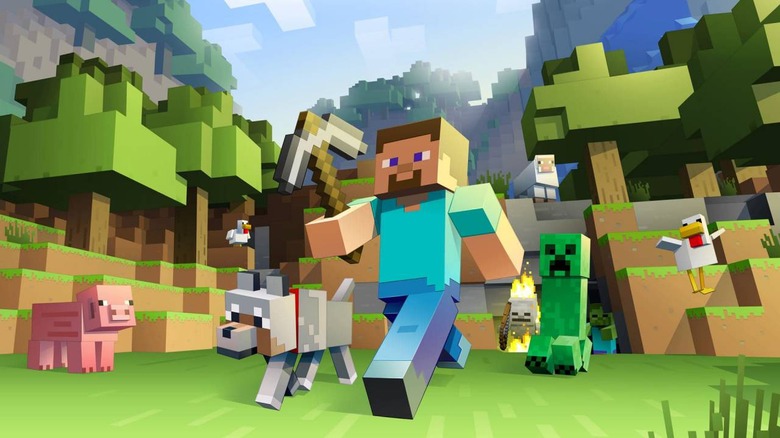 At this point, it's pretty hard to imagine that there are many gamers out there who haven't yet played Minecraft, but if you count yourself among that small group and you happen to have a subscription to Xbox Game Pass, now's your chance to finally see what all the fuss is about. As it promised it would do back in March, Microsoft added Minecraft to Xbox Game Pass today, letting anyone with an active subscription download and play it without shelling out any additional cash first.
Ever since buying up Minecraft creator Mojang back in 2014, Microsoft has focused heavily on bringing the game to as many platforms as possible. Regardless of the device you want to play on, there's a decent shot that it supports Minecraft in one form or another, so as one of the biggest titles in Microsoft's portfolio, it isn't really a surprise to see it head to Xbox Game Pass today.
Microsoft assures that that the version of Minecraft joining Game Pass is indeed the Bedrock Edition, which offers up cross-platform multiplayer on consoles and devices that allow it. You'll also get the same updates every other platform gets at the same time they get them when you play Minecraft through Game Pass. You can even buy skins and texture packs from the Minecraft Marketplace and use that content in the Game Pass version of the title.
That final point may have been one the driving factors behind bringing Minecraft to Xbox Game Pass. Even though it might seem silly for Microsoft to include one of its most popular games in an admittedly inexpensive subscription service, the company likely saw the potential to pick up some Marketplace sales from people who otherwise would have never bought Minecraft outside of Game Pass. Combine that with the fact that Minecraft might actually drive some Game Pass subscriptions on its own, and we've got a smart money move on the part of Microsoft.
In any case, this Xbox Game Pass launch means that we can add one more way to play Minecraft to the ever-growing list. Minecraft is available now, so give it a look if you're subscribed to Xbox Game Pass.