Microsoft Live Tiles get interactive in research experiment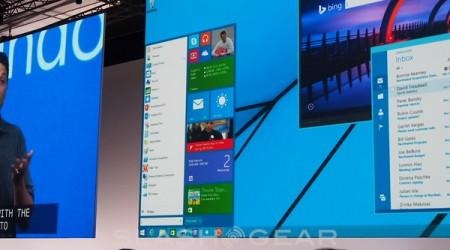 Microsoft is toying with Live Tiles that are interactive, according to some videos from the company's research division's TechFest 2014 back in February. The videos were pulled by Microsoft shortly after surfacing, but copies of them live on.
Windows desktop and phone users will both be familiar with Live Tiles, the means by which one can briefly view notifications and access apps from the "Metro" screen. In future versions of Windows, these tiles could end up interactive, giving access to content without opening the app.
In one video, researcher Jiawei Gu demonstrates how the interactive Live Tiles function, such as expanding the Outlook live tile to scroll down through a list of emails, selecting one to directly pull it up in the app.
Other demonstrations in the video show the ability to use an interactive Live Tile in the sidebar when using a different app. There's no word about whether Microsoft will ultimately bring this feature to Windows, but if it does, using Windows apps could become both easier and faster.
SOURCE: ZDNet