Microsoft limited edition Halo 4 Xbox 360 leaked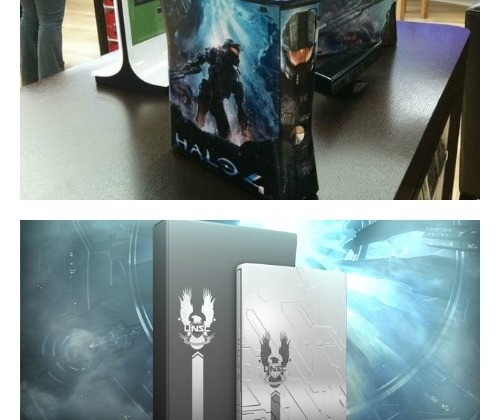 Not that this should come as much of a surprise, but Microsoft will launch a special edition Xbox 360 unit to correspond with the launch of Halo 4 on November 6, 2012. But it is a surprise that the console has been leaked, giving wide-eyed gamers a look at whether or not they're fanatical enough to spend money for a brand new console.
In Halo 4: Forward Unto Dawn, Master Chief will work with a cadet who is ends up becoming a leader on a UNSC spaceship. Each episode will be 15 minutes and new episodes will be added on a weekly basis. The Halo franchise is one of Microsoft's biggest cash cows. Since its initial launch in 2001, more than 40 million Halo games have been sold.
In terms of dollar values, the Halo series has been responsible for generating more than $2 billion in sales. There was a failed attempt at a big screen adaptation which was reported to hit theaters at its apex in 2005, but it has bounced back from that struggle and become a truly tried and tested blockbuster. The Halo 4 console will no doubt move millions of new hardware units.
[via Business2Community]