Microsoft legal ninjas kill leaked Xbox 720 document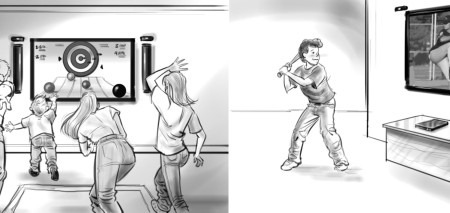 Back on Saturday, we talked a bit about a leaked document that outlined some alleged features of the Microsoft Xbox 720 game console. Microsoft certainly took offense to the allegedly leaked document outlining some of the details of the future game console being posted online. In response, Microsoft turned its legal team onto Scribd where the PDF of the 56-page PowerPoint document had been published.
Legal firm called Covington & Burling LLP, which lists Microsoft as a client, issued the removal request. The document outlined claims that the Xbox 720 would be released in time for the 2013 holiday season and would pack 4 to 6 times the power of the current Xbox 360. The rumored price according to the document was $299. Honestly, new game consoles have been selling in the $500 range at launch for a while now, and I would be very surprised to see the next-generation Xbox selling at a price that cheap.
The document also claimed to that the Xbox 720 would have an integrated Blu-ray player, some sort of augmented reality glasses, Kinect version 2, and SmartGlass. One of the things that makes the claims in the document hard to prove is that the paper was written in 2010. The console would have presumably changed significantly over the last two years from the original design even if the document is real.
[via Computer and Videogames]