Microsoft launches news website that's safe for young kids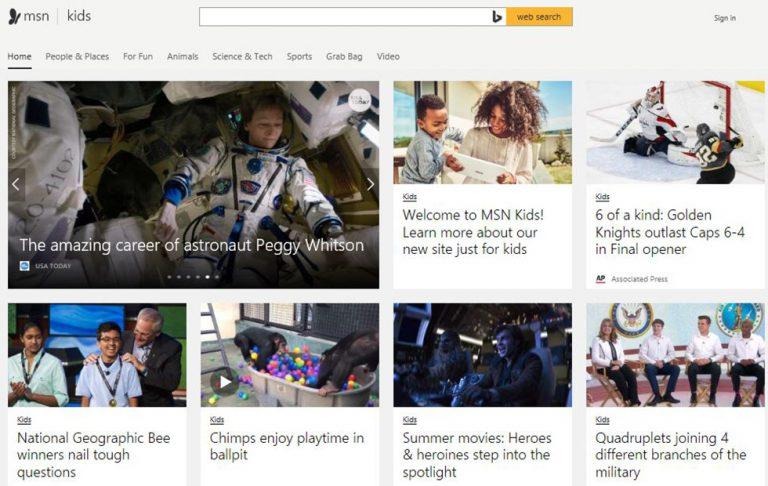 Microsoft has announced a new product and updates to existing products that ultimately benefit kids and families. Chief among the new offerings is MSN Kids, a news website based on the existing MSN site, but one created specifically for children. As well, Microsoft has updated its Launcher app with new parental controls, added site blocking to Edge for Android, and more.MSN Kids is currently limited to preview mode, however, on it parents and kids can find age-appreciate news content specifically for children from publications like Sports Illustrated for Kids and Time for Kids.
The content is curated at the editorial level to ensure appropriateness, Microsoft explains, with the articles targeting the elementary to middle school age groups. Content includes interesting things from around the world, and there are interactive puzzles for those using Edge browser.
Speaking of Edge, Microsoft has updated the Android version of its web browser with a new site blocking feature. Using this, parents can prevent kids from accessing certain websites via an Android smartphone or tablet. Attempting to access a blocked website returns a message reading, "Ask for permission."
In addition, the Microsoft Launcher for Android app has been updated with new features that help parents manage their child's devices. Launcher already supported Xbox One and Windows 10, and now adds Android into the mix. With it, parents can view their child's location and keep track of which apps they're using.
SOURCE: Microsoft