Microsoft HoloLens will be totally wireless, last 5.5 hours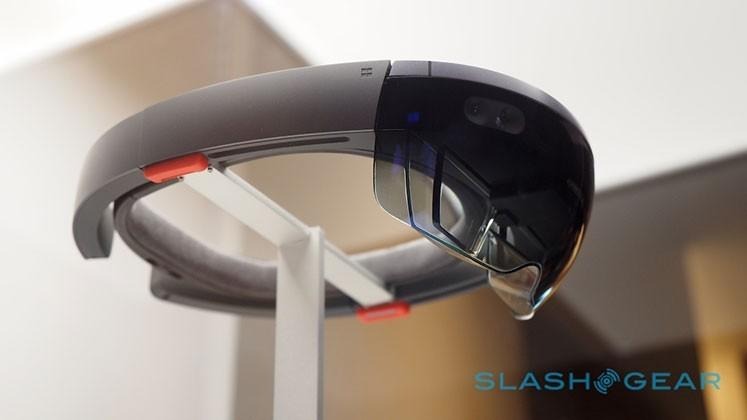 While many companies are investing in virtual reality, Microsoft has taken a more augmented reality approach with the HoloLens. As exciting as the spiel and demos may look, few details are known about the headset. That is, until Microsoft Technical Evangelist Bruce Harris went on stage at an event in Tel Aviv to reveal some juicy tidbits about HoloLens, like how there might not be a wired version of the headset at all. Plus, the possibility that there will be a version 2.0 when all the manufacturing pieces fall in place.
Wires entangle and tether. That is their nature. Especially with an experience like VR or AR, that can be fatal. That is probably why Microsoft is going for the gold and will make the headset completely independent of wires, to the point that, according to Harris, there might not be a wired model available at all. The headset can connect with any device that also talks wireless, over Wi-Fi and Bluetooth mostly.
The things you'll be able to do with HoloLens will be myriad. For one, any universal Windows 10 app will supposedly run natively, out of the box, on the headset. Of course, if you really want the authentic experience, you'd have to design for the device explicitly. One of that experiences will be a group one. HoloLens units will supposedly be able to hook up with one other over the Internet, making it possible to see what someone else sees in real time. That is, depending on the bandwidth speed.
Harris talked about the device's battery life, which should run up to 5.5 hours on basic usage. Strain it more and you'll get 2.5 hours at least. That shouldn't be too bad. Since we are not yet accustomed to the experience, we probably won't spend more than 5 hours on a single sitting (or standing). Imagine watching a full-length film for that long.
Speaking of watching, the experience of HoloLens will be like having a 15-inch screen 2 feet from your face. That might be a tad too small for more experienced users, but it was a necessary compromise for battery life and build costs. There might come a time when the technology, materials, and prices will offer something better. When it does, the next version of HoloLens will arrive with a bigger field of view. When that will happen is anyone's guess, so v1.0 might still be worth getting.
That said, how much that will cost is still unknown. The developer edition will already cost $3,000. Hopefully the retail version won't be as exorbitant.
VIA: Petri