Microsoft has always had a presence on Apple platforms via its Office suite, competing fiercely with Apple's own blessed iWorks software. But with the launch of the iPad Pro, Redmond has surprisingly become even more aggressive in pushing Office, especially Office 365, to Apple users, both on iOS and on the Mac. This latest announcement aims to endear them further with Apple's own fans, bringing one of the best features of Office to iOS and giving some Mac users early access to upcoming Office features.
Of all the members of Microsoft's Office suite, it is perhaps OneNote that is most unique, primarily because of its focus on "inking", basically drawing, over simply typing text. With the iPad Pro, OneNote's inking has been brought to the limelight on Apple's iOS platform. But this latest Office 365 update spreads that across the rest of the Office suite.
Inking/drawing has landed on Word, Excel, and Power Point, which will give users the freedom to scribble their way to productivity. Possible with a finger but better with a stylus. Best even with an Apple Pencil, since Office will detect if an active pen is approaching the screen and then switch to drawing mode automatically. It even brings in some of OneNote's special features, like converting inks to shapes. No more fretting over whether you can draw a straight box or a perfect circle.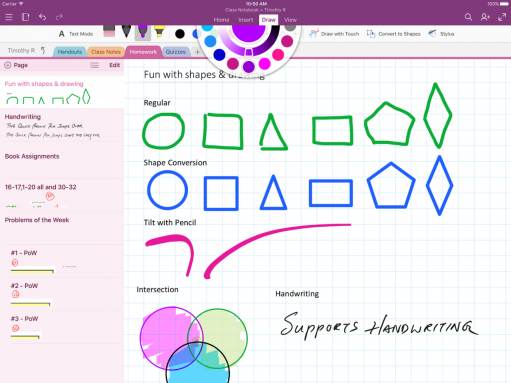 Mac users need not feel left out. Microsoft has announced the start of Office Insider for Apple's desktop OS. Launched last November, Office Insider lets daring Office 365 subscribers test out feature and give feedback before the rest of the world has a taste of them. No additional membership fee required.
These, along with new collaboration features, are rolling out to iPad and iPad Pro users first before they arrive for Office Insiders on Windows desktops, Windows tablets, and the Android mobile, all in the coming weeks.
SOURCE: Microsoft