Microsoft, Facebook to build Transatlantic subsea Internet cable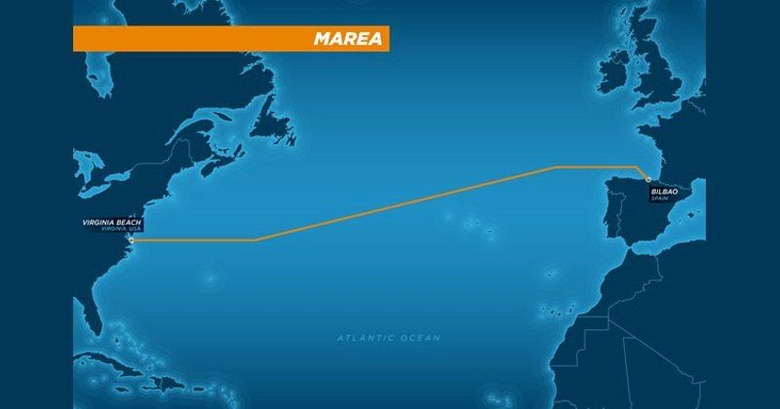 The ubiquity of mobile devices has exponentially increased the number of people connecting to and using the Internet. That's not yet counting the exponentially increasing volume of data going through the Interwebs thanks to streaming services and cloud computing. All these boil to one thing: our Internet infrastructure needs an upgrade. Answering that call, Microsoft and Facebook, two of the biggest companies associated with high-speed Internet-based products and services, have joined forces to build MAREA, a new subsea cable that will cross the Atlantic in an attempt to provide quality Internet services to the world.
MAREA is certainly an ambitious undertaking. Claimed to be the highest capacity subsea cable to cross that ocean, the submarine cable system will be composed of eight fiber pairs to deliver an initial capacity of 160 Tbps. It will stretch 6,600 km connecting the US, from a data hub in Northern Virgina, to southern Europe at Bilbao, Spain. From there it will break out into network hubs located in Europe, Africa, Middle East, and Asia. Placing MAREA further south than other transatlantic cables also serves to make it more reliable and resilient, and a backup in case the others get broken.
While Microsoft and Facebook are the main actors in this play, they are working together with Telefonica's new telecommunications infrastructure company named Telxius. Partnering with Telefonica gives Microsoft and Facebook access to the telecommunications provider's years of experience with such undersea cables. Telxius will also server as MAREA's operator, selling capacity to interested customers. The system is intended to be open to a variety of networking equipment to be able to attract as many customers as possible.
MAREA has already been cleared to go Contract-in-Force (CIF) and the two companies plan to start the construction of the cable in August, which will hopefully be completed by October next year.