Microsoft expected to sell only about 500,000 Surface RT tablets due to poor distribution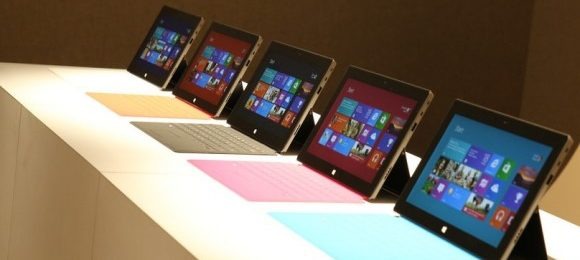 Microsoft had boasted that it expected to sell between 2 million and 4 million of its Surface RT tablets in Q4 2012. Analysts believe that so far Microsoft has only managed to sell between 500,000 and 600,000 of the tablets. The Surface RT tablet has a number of things working against it including atrocious distribution.
So far, the tablet is only available online and in the rare Microsoft retail stores scattered around the country. That means consumers can't get hands-on with the device and most who buy simply have to order online and hope they like it. Analysts from Detwiler Fenton say that Microsoft's tablet strategy is in "disarray."
The company says that other than poor distribution, other factors significantly affecting the ability of Microsoft to sell the surface RT tablet include a high starting price of $499 and mixed reviews. The distribution system for the tablet doesn't have a strong retail presence.
AllThingsD reports that there are only 31 Microsoft stores and 34 small holiday kiosks in the US. Microsoft's original plan was to restrict retail sales of the tablet to its own stores, but that plan is obviously not working out. It remains to be seen if Microsoft will change its plan and allow retailers such as Best Buy and others put the tablet in their stores.
[via AllThingsD]